Male Boxer / American Staffordshire Terrier / Mixed (short coat) named Sergeant Simon available for adoption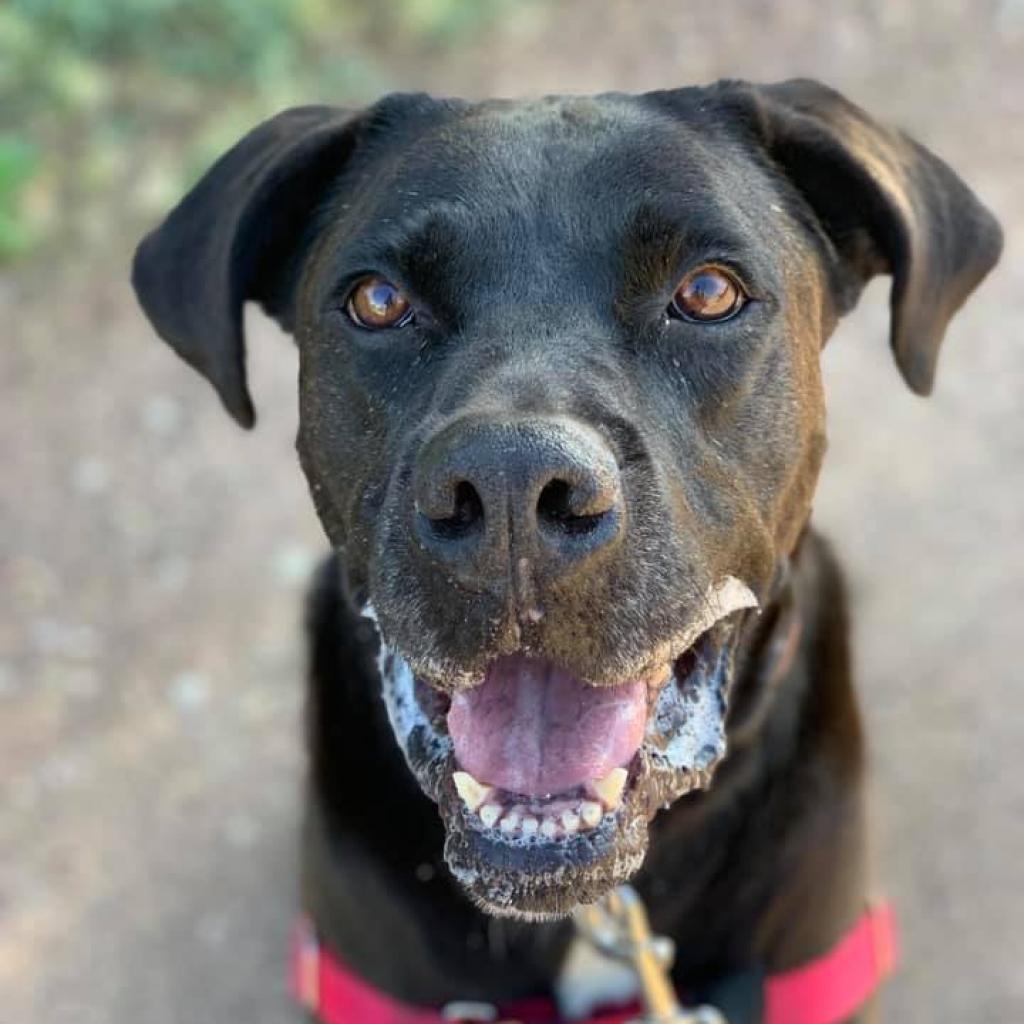 Sergeant Simon
Location
Sanctuary (Kanab)
Looks like
Boxer / American Staffordshire Terrier / Mixed (short coat)
---
It takes time to get to know him, but once you're in his inner circle, Sargeant Simon is a sweet and goofy boy. Born in 2012, he still loves a good game of fetch or tug-of-war. Simon is also very smart. He excels at training and knows sit, down, shake, bow, pick up, fetch and touch (where he'll touch his nose to your hand on cue). He's crate and muzzle trained and has excellent leash skills. He'll walk calmly right next to you and does not pull.
Sargeant Simon has a fear of strangers. He can be reactive toward people he doesn't know, especially when he is behind a gate or other type of barrier. He needs slow introductions in order to be successful. Simon is also picky with his doggie friends, but he is able to have play dates at the Sanctuary with those he likes.
He is on medication for minor pain but is otherwise healthy. If you have the time and patience to show Simon you want to be his best friend, he would love to have you in his life.