Female Domestic Medium Hair (medium coat) named Ms. Claus available for adoption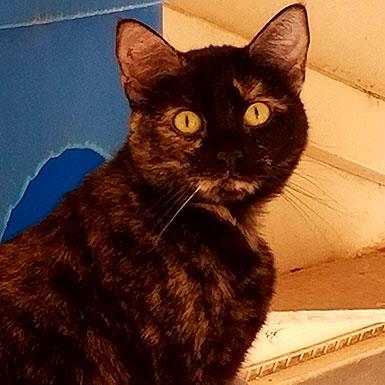 Ms. Claus
Location
Sanctuary (Kanab)
Looks like
Domestic Medium Hair (medium coat)
---
Meet Ms. Claus, a green eyed tortoiseshell beauty. Ms. Claus enjoys the company of other cats, especially those who are young and playful. She is shy around people and so likes to hang out up high watching when they come close. However, bring in a wand toy and she comes running down to play!

Born in 2016, Ms. Claus came from a shelter in California. We think she would bloom in the right situation, like a quiet home with a couple of playful kitties. She's sassy and would keep those kitties in line for you!

Ms. Claus is looking for people with the patience and love to allow her to get comfortable and reach her full potential. Could that be you?