Male Domestic Short Hair named Kingston available for adoption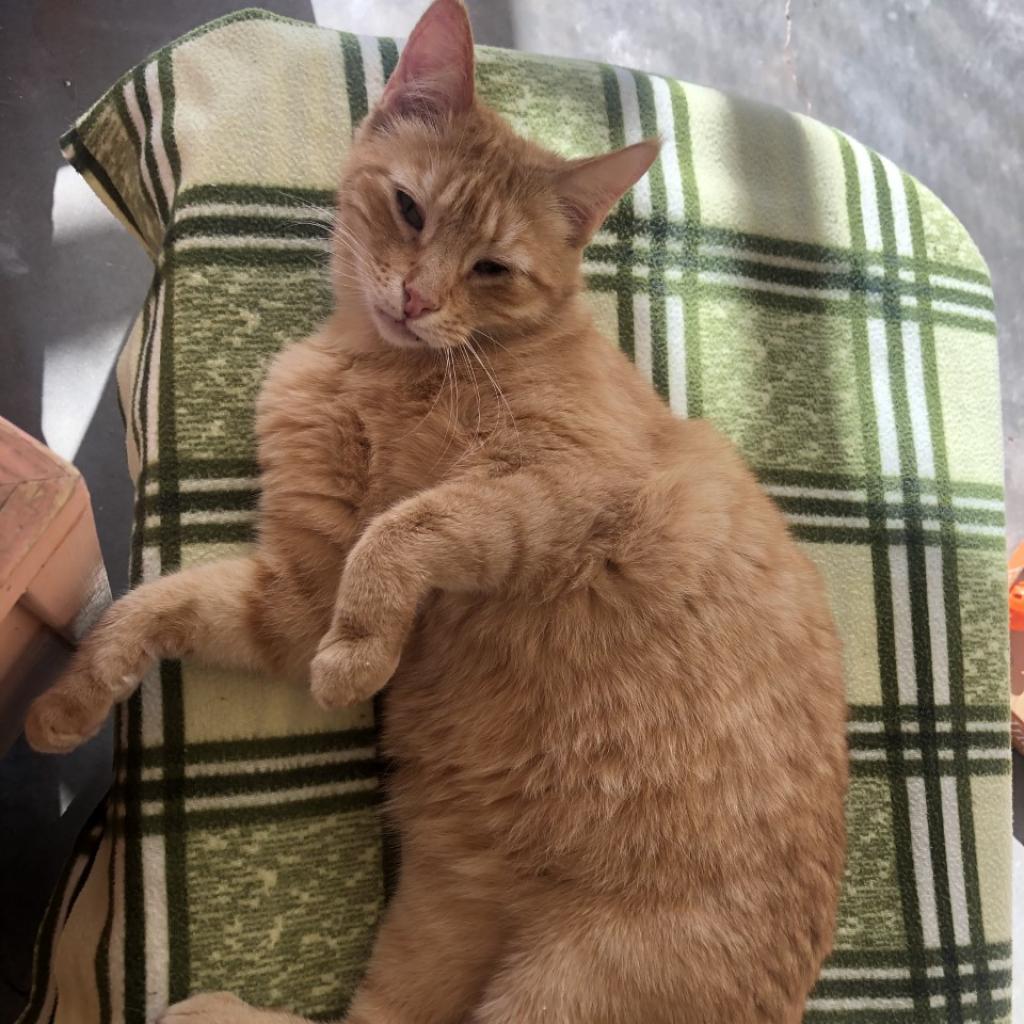 Kingston
Location
Sanctuary (Kanab)
Looks like
Domestic Short Hair
---
This shy, fluffy orange cat named Kingston has been making great strides here at the Sanctuary! Kingston was initially a rafter cat, preferring to watch the action from a space up high where he felt safe. But more recently, he's been coming down to the ground to spend time with Sanctuary staff, and he loves head scratches!

Kingston really likes other cats - you can see in his pictures that he's best friends with some of the other cats at the Sanctuary. He'd be happiest in a home with other kitties to cuddle and pal around with, especially since it will take time for him to feel safe and loved with his humans.

Kingston is a diamond in the rough. He has wonderful sweet qualities, and needs a family who can patiently chip away and discover the hidden gem. Once you get close to this beautiful boy his characteristics really stand out; long furry ear tips and the world's cutest overbite. Do you have what it takes to reveal Kingston's exceptional qualities? Ask about Kingston today!