Male Red Heeler / Mixed named Crenshaw available for adoption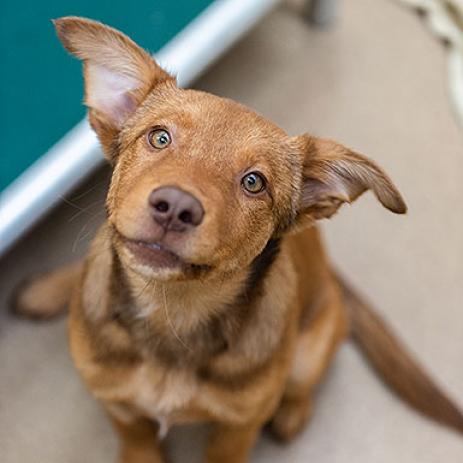 Crenshaw
Looks like
Red Heeler / Mixed
Color
Brown/Chocolate with White
I'VE BEEN ADOPTED!
---
Adopt a friendly, playful, snuggly puppy!

All Best Friends puppies are already spayed or neutered, microchipped, vaccinated, and infused with extra love and cuddles.

They need to be taught all those good things that puppies need to learn in order to grow up to be adult dogs, of course. A puppy is a project! But there's nothing these little ones would love more than to grow right up into your family.

This puppy was born in June 2018 and came from an animal rescue organization in Arizona.

If you're in love, please fill out an adoption survey and let's get started!