Female American Staffordshire Terrier / Shepherd / Mixed named Ember available for adoption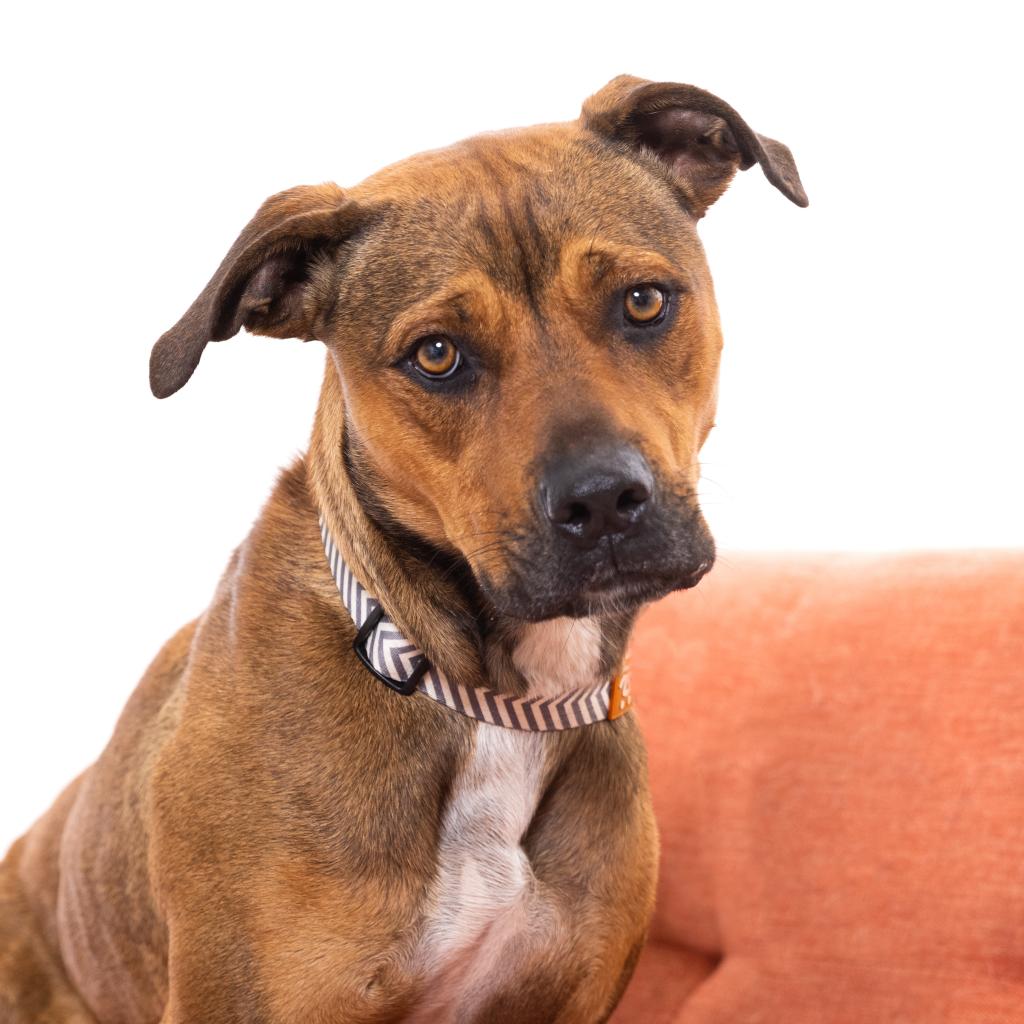 Ember
Looks like
American Staffordshire Terrier / Shepherd / Mixed
---
Ember is a loyal, sweet, and loving girl! She takes a liking to everyone that she meets, constantly wagging her tail, wiggling her butt, and asking for kisses until she feels properly introduced.

She has beautiful, big, brown eyes with gorgeous black eyeliner and seems to be quite intuitive with human emotions. All she wants to do is be near you, relax, and play.

Ember is enjoying learning how to bring back the toy while playing fetch!

She is learning to "say grace" before eating, which entails her sitting and waiting, and giving her paw when it's time to eat.

Since Ember is a large dog, she will need to learn clear boundaries in her forever home so that she can continue to become the best version of herself.

She is a wonderful walking and hiking partner. Although Ember exudes playful puppy energy in spurts, she also enjoys relaxing. She is truly a great companion.

Come meet Ember at our Lifesaving Center today!