Male Domestic Long Hair named Dr. Oz available for adoption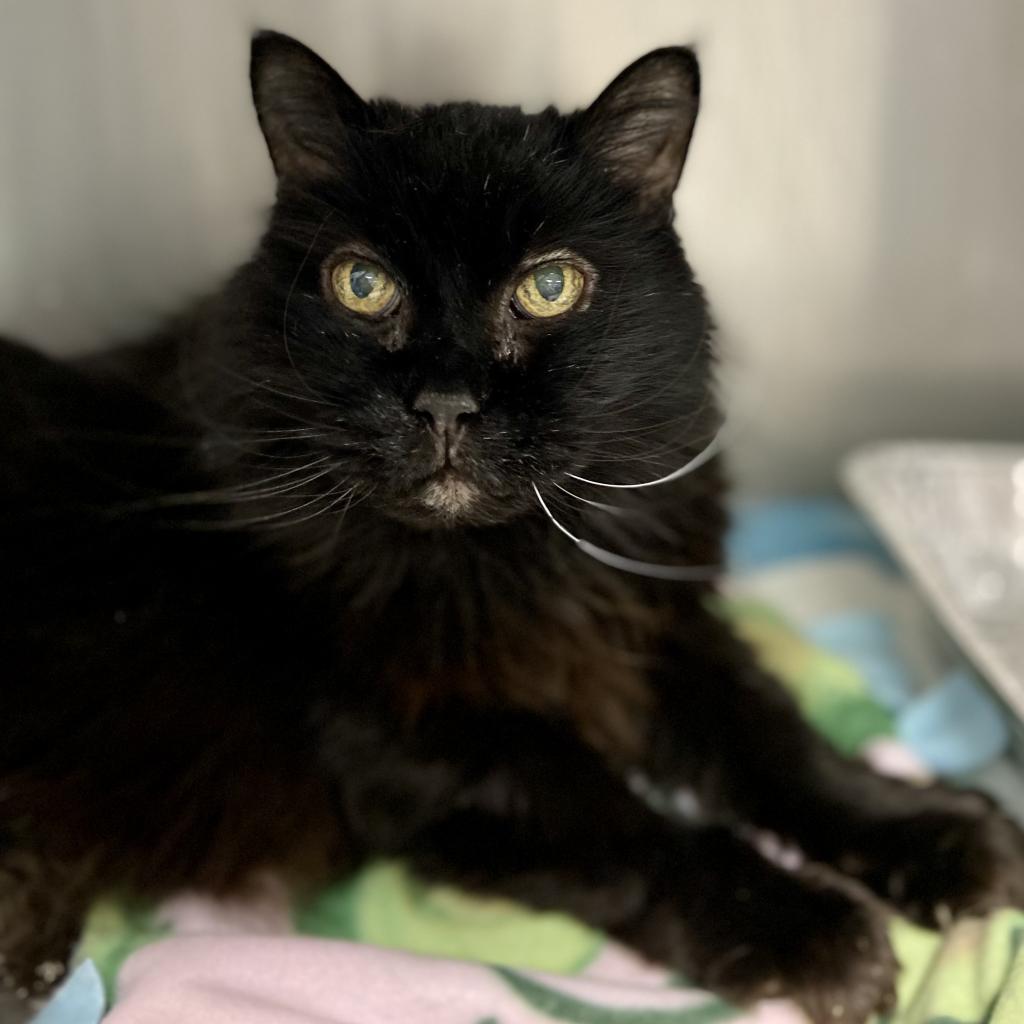 Dr. Oz
Looks like
Domestic Long Hair
---
Hi, I'm Dr. Oz, but my foster family calls me Ozzy! Really you can call me anything since I can't really hear you (which means I'm not bothered by loud noises, either)! I can be comfortable around people of all ages, as long as they don't act wild and there aren't too many around me at once. And dogs? Well, if a dog is respectful of me, I can be respectful of them, too. And if a dog brought me dinner, I think we could be besties.
Ozzy is a sweet old gent who enjoys being petted and tells you thanks with little kisses. His fur is long and luxurious, but it rarely comes off on your hands or clothes. He never jumps on furniture of any height and seems unable to go downstairs, so his litter box needs to be on his main living level. He seems to prefer scratching a rug rather than any vertical surfaces, though he will rub his head on a catnip-scented scratching post. He is a total homebody who thankfully shows no interest in going outside.
He purrs a deep rumble when picked up and petted. He also often seems uncomfortable when held in a lap, and usually won't stay for long, but he does like to hang out near his favorite person (which is whoever feeds him!). He likes to have a cozy nook to snooze in.
Email
utahadoptions@bestfriends.org
to learn more about Dr. Oz!