Female Chihuahua named Sunny available for adoption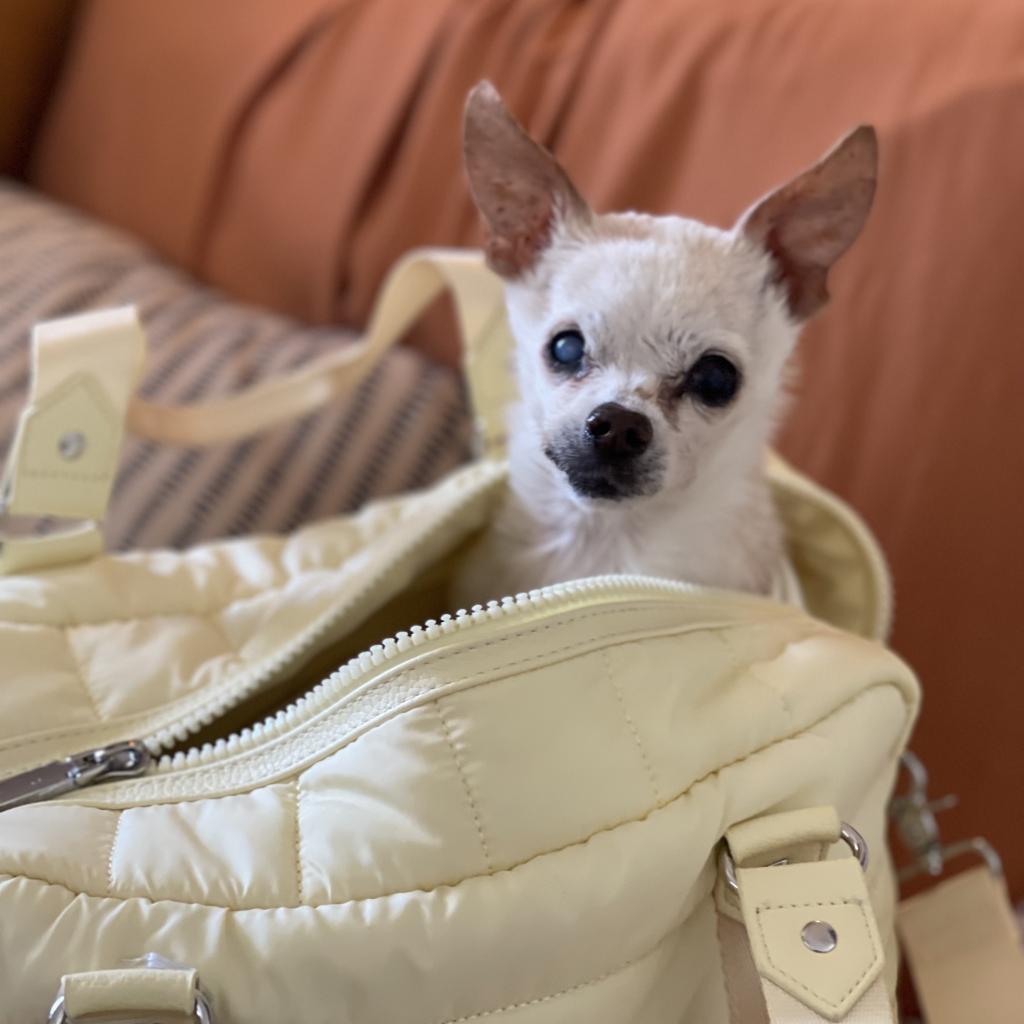 Sunny
Location
Sanctuary (Kanab)
---
Looking for a cuddly companion who loves to bask in the sun? Look no further than Sunny! This precious 16-year-old Chihuahua may be half-blind and have wonky back legs, but she doesn't let that slow her down. She's an independent little lady who likes to do things on her own, but also loves the company of people and other animals.

Sunny is a quiet pup who never barks - the only time she'll make a sound is when she's meowing like a cat to ask where everyone went. She's looking for a loving home where she can snuggle up with her new family and soak up the attention she deserves.

Despite having only a couple of teeth left in her head, Sunny still enjoys her food, but needs it to be soft. She's currently being fostered in Kanab and would love to find her forever home soon. At just under 4 lbs, Sunny is the perfect size for a lap dog and would love nothing more than to be your constant companion. If you're looking for a sweet and loving pup to add to your family, consider adopting Sunny today!