Male Dutch / Lionhead / Mixed named Bagheera available for adoption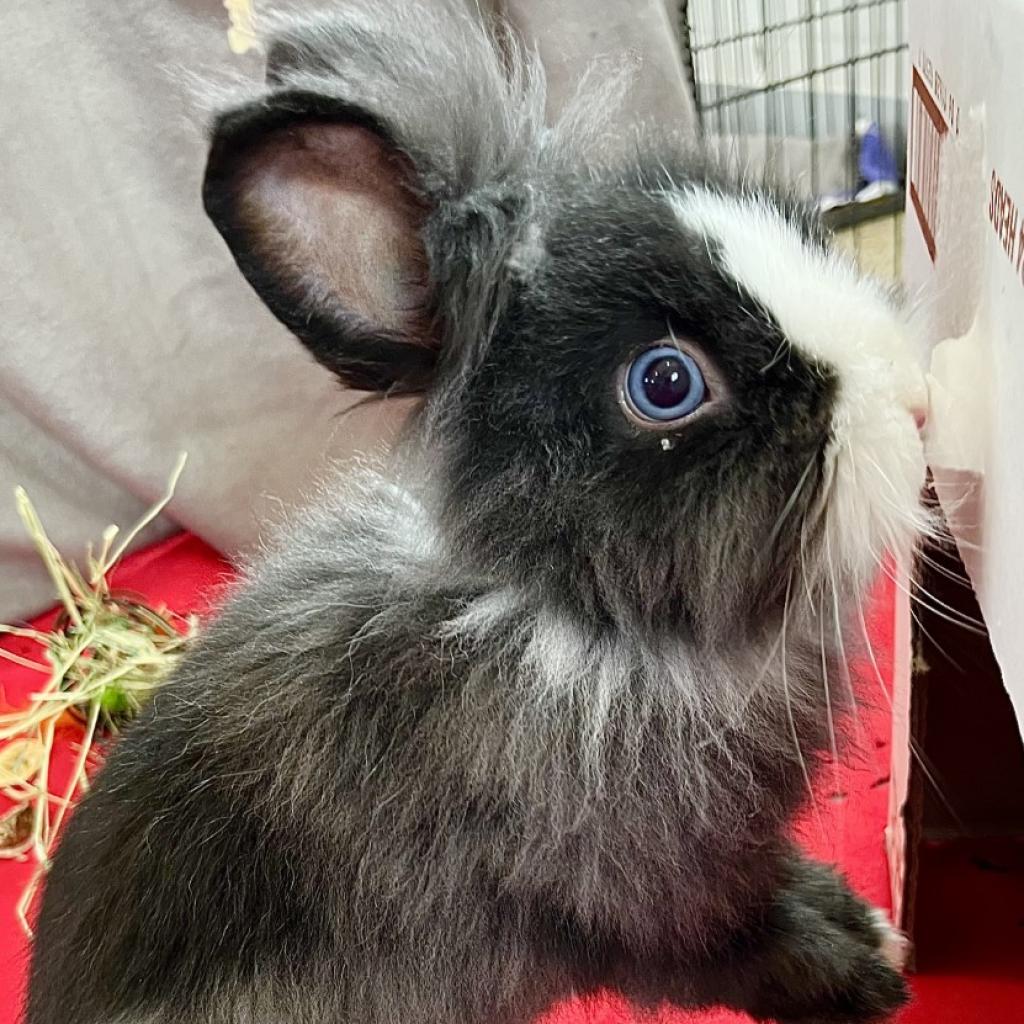 Bagheera
Location
Sanctuary (Kanab)
Looks like
Dutch / Lionhead / Mixed
---
Meet Bagheera, the enchanting bunny with a fuzzy white and black coat and mesmerizing blue eyes. Named after the sleek and mysterious black panther from "The Jungle Book," Bagheera captivates everyone with his striking appearance and delightful personality.

From the moment Bagheera hops into a room, his presence is undeniable. His floofie fur is incredibly soft and has an almost magical quality that invites people to reach out and pet him. Bagheera's unique appearance and delightful personality make them an instant favorite among family and friends.

Bagheera's expressive blue eyes seem to convey empathy and understanding, making him an ideal companion for those seeking warmth and companionship.