Female Domestic Short Hair named Nott the Brave available for adoption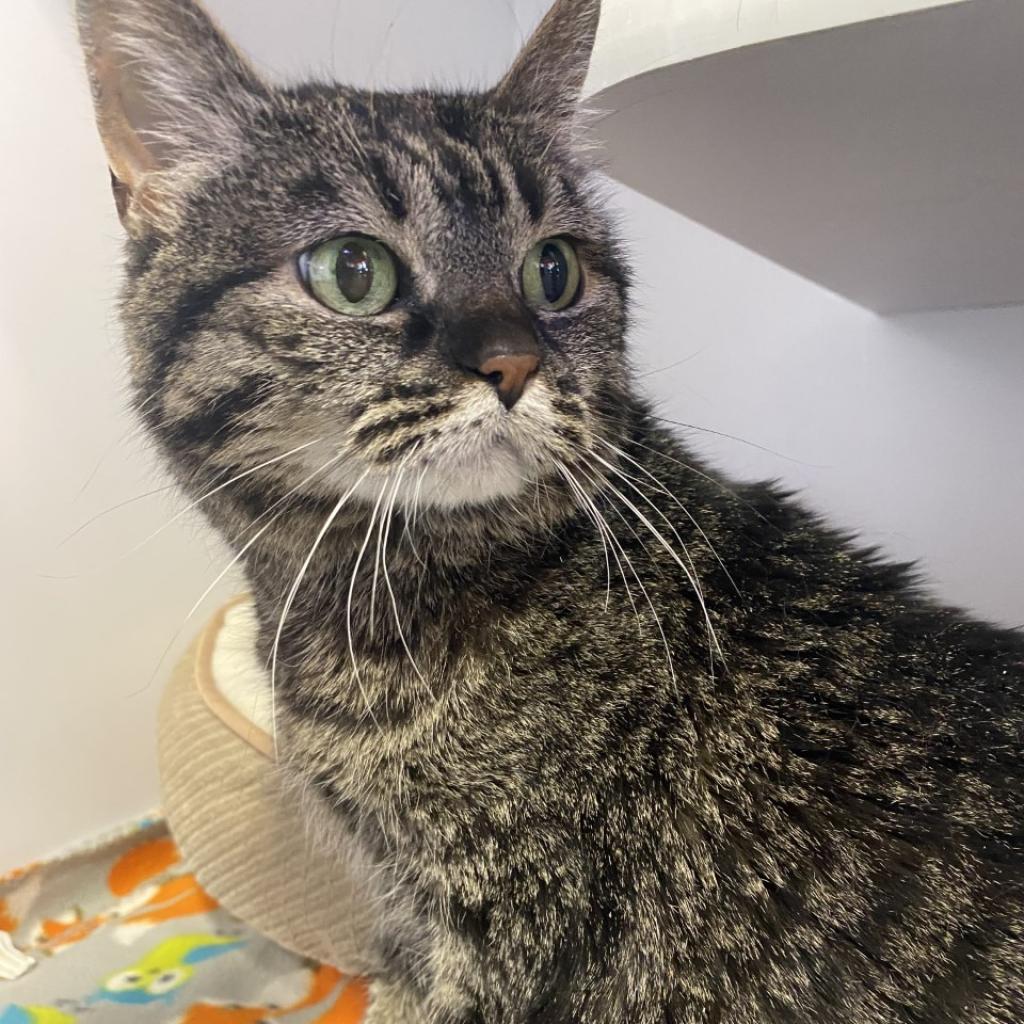 Nott the Brave
Looks like
Domestic Short Hair
---
Meet Nott the Brave, a charming and courageous brown tabby shorthair ready to steal your heart! Nott may have a small stature, but don't let that fool you-this little feline is big on personality and cuteness.
Nott's adorable face is sure to make you smile every day. With expressive eyes and a playful demeanor, Nott has the power to brighten even the gloomiest of days. Nott loves to curl up in cozy spots and keep you company during your quiet moments. She respects your space but still loves to be around you.
Nott is a well behaved lady. She doesn't jump on counters or tables or places she shouldn't. She loves head scratches and to chirp at you when she is excited. If you are lucky, you might even get to hear her cute littles snores as she sleeps, curled up, in the sunbeams.
Interested? Email
utahadoptions@bestfriends.org