Female Domestic Medium Hair named Moira available for adoption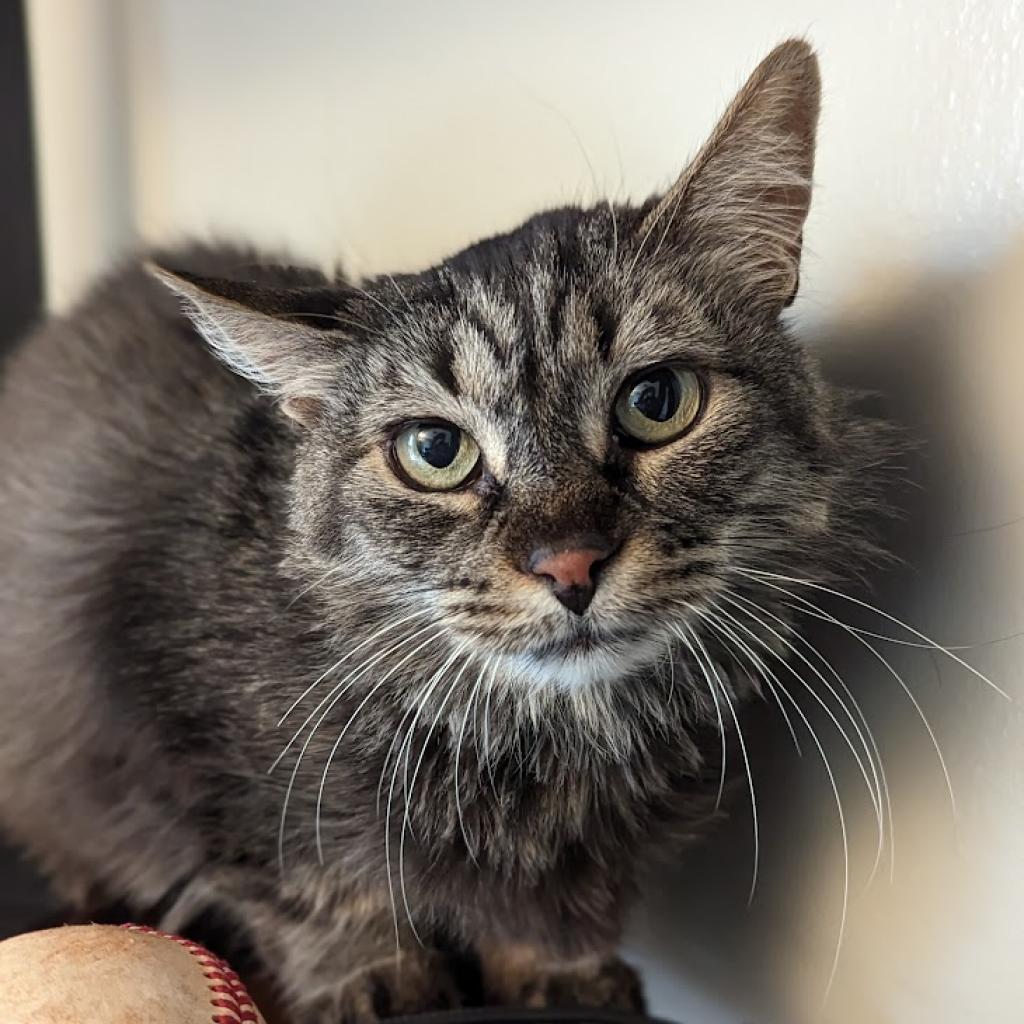 Moira
Looks like
Domestic Medium Hair
---
Moira is a sweet happy little girl. It's impossible to be in a bad mood around her. She is a joy.

She used to be a shy girl but now she seeks out the action and loves to get shoulder scratches. She will roll around in front of you until she gets her pets, and when she gets her shoulders scratched she gets on her tip toes so high she almost floats.

She loves to check out what's going on and scampers around on short little legs. She is very curious and inquisitive, cruising around checking things out is her favorite past time.

She gets along with other cats well and would be great in a home with other cats as well as solo.

Moira really is a gem, and is a cat that will blossom in a home. Are you the lucky person(s) who will get to see her come out of her shell?

If you think Moira would be a good fit for your family or if you would like to learn more, click Adopt Moira above to complete our survey and be connected with an Adoption Specialist.