Female Domestic Short Hair named Angelina Ballerina available for adoption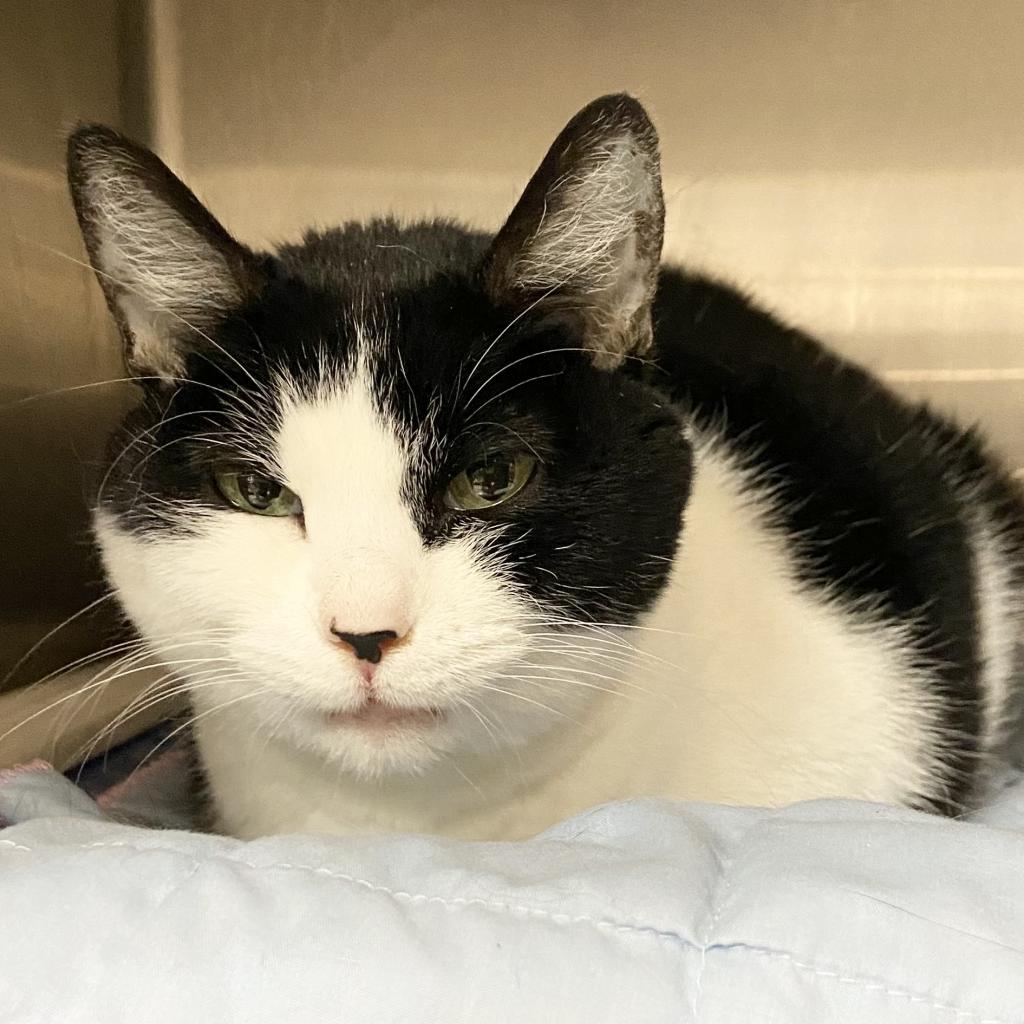 Angelina Ballerina
Looks like
Domestic Short Hair
---
Angelina Ballerina is a striking black and white feline with a unique charm. She is also declawed, which means she requires a safe and loving indoor environment to ensure her well-being.

This elegant kitty has a gentle and graceful demeanor, much like a ballerina. She enjoys lounging by the window, watching the world outside, and indulging in the occasional playtime with her favorite toys. Angelina is known for her sweet disposition and loves to receive affection from her human companions.

If you're looking for a sophisticated and loving feline companion , Angelina Ballerina might be the perfect addition to your family.