Female Domestic Short Hair named Bast available for adoption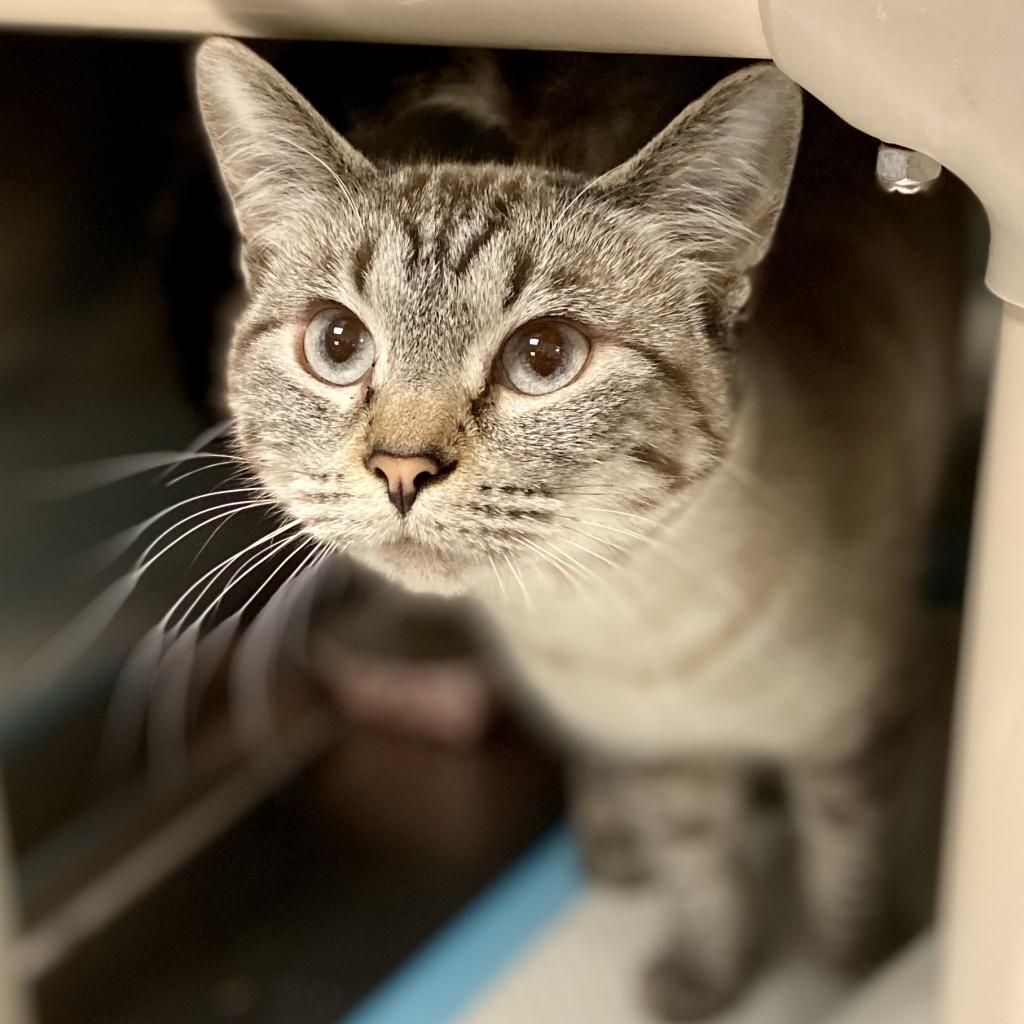 Bast
Looks like
Domestic Short Hair
Color
Spotted Tabby/Leopard Spotted
---
Bast is a charming feline companion with a striking coat and mesmerizing blue eyes that capture the hearts of everyone around. This delightful cat is not just a pretty face; Bast has a amazing personality that adds joy to any household.
One of Bast's favorite pastimes is engaging in adoprable footsies games with other kitties, displaying a social and friendly nature. This activity not only provides entertainment but also strengthens bonds with fellow feline friends, showcasing Bast's amicable temperament.
Bast is not just playful but also incredibly affectionate. This cuddly companion enjoys snuggling up with her human pals. Her sweet nature creates a strong sense of companionship, making her an indispensable member of the family.
For more information, email us at
utahadoptions@bestfriends.org
!