Male Domestic Short Hair (short coat) named Crosby available for adoption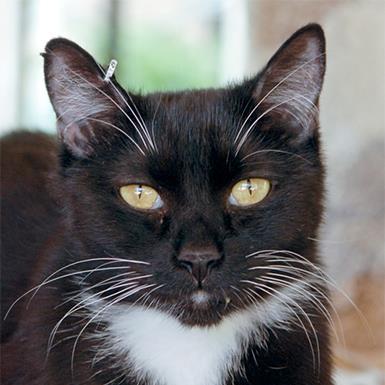 Crosby
Location
Sanctuary (Kanab)
Looks like
Domestic Short Hair (short coat)
---
Crosby was born in 2010 and came to Best Friends from an overcrowded situation. He is beautiful, sleek and social.
Crosby greets will you at the door with a happy deep meow!! He's usually looking for food or treats, but if you don't have those, he'll settle for being petted. Although he prefers not to be picked up, yet will rub up against you and sit in your lap.
He is looking for a home of his own, preferably with the company of his brother Spatz and a few other cats that enjoy afternoon sunbaths and hanging out in a cat pile.
If you think Crosby would be a good fit for your family or if you want more information, contact us today.