José Ocaño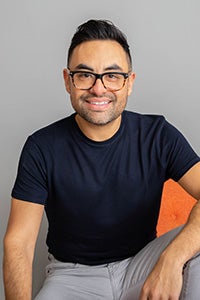 Sr. Director of People and Culture
José Ocaño spent the first decade of his career working for Pima Animal Care Center (PACC) in Tucson, Arizona. He started as a shelter technician at the open-admission shelter, which took in more than 30,000 pets each year. After he spent his first day on the job killing dozens of saveable pets, José considered leaving animal welfare, but he decided to stay and work for change at the county facility, which at the time was killing most of the pets who entered the shelter.
During his tenure at PACC, José and his team focused on shifting the internal culture and implementing progressive adoption, rescue, community cat and volunteer programs to increase live outcomes and decrease intake, which has declined to 17,000 pets per year. In his last role at PACC, as Executive Director, José helped launch the Pet Support Center and overhaul the shelter's medical and shelter operations, which pushed the open-admission shelter to become one of the most progressive in the country.
In 2017, José joined Best Friends Animal Society as the Pacific Regional Director. In this role, he worked with animal welfare groups in California, Washington, Oregon, Hawaii and Alaska to support them in implementing lifesaving strategies, policies and programs to achieve no-kill in their communities. José also led the No-Kill Los Angeles (NKLA) initiative, which brings together passionate individuals, city shelters and an entire coalition of animal welfare organizations to end the killing of pets in L.A. city shelters.
In his new role as Sr. Director of People and Culture, José is blending his love of people and animals and is focusing on supporting the vast network of staff and volunteers by developing a comprehensive company culture initiative that aims to make Best Friends the best place to work and volunteer in the country. In this role, Jose oversees the national volunteer program, learning and staff development, and recruitment.
José says that none of his achievements would be possible without the dynamic people he has worked for and led over the years.