Volunteer at the Best Friends National Conference
Volunteers were crucial to the success of the conference because they helped things run smoothly and ensured that every attendee had a great time. Thank you to all of our volunteers!

Interested in lending a hand at the 2023 Best Friends National Conference in Houston, Texas? We'd love your help!
Volunteering is a great way to help the animals, have fun and meet like-minded people. At the 2022 National Conference, 101 dedicated Best Friends volunteers traveled from near and far to help at the conference and contributed over 1,900 hours to make the conference a huge success. In 2023, we're hoping you will join that number!
If you would like to volunteer or you have questions about volunteering, please email  bfvolcoord@bestfriends.org  today.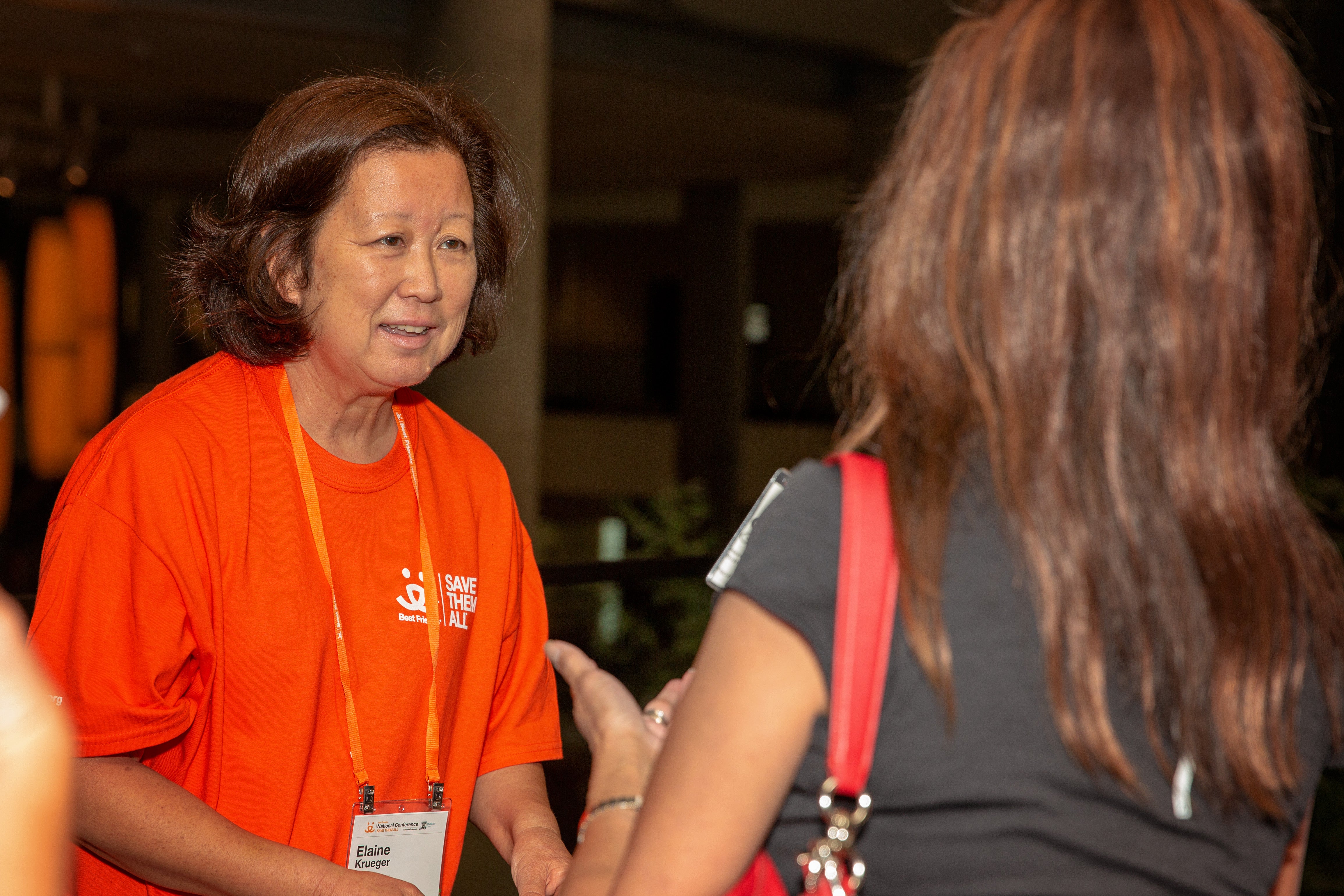 Volunteer opportunities
Looking for a peak at some of the volunteer opportunities at the Best Friends National Conference?
Things to consider before volunteering
From setup to tear-down to greeting, assisting and registering attendees, there are tons of volunteer opportunities to match your interests.