Male Domestic Short Hair (short coat) named Brownie available for adoption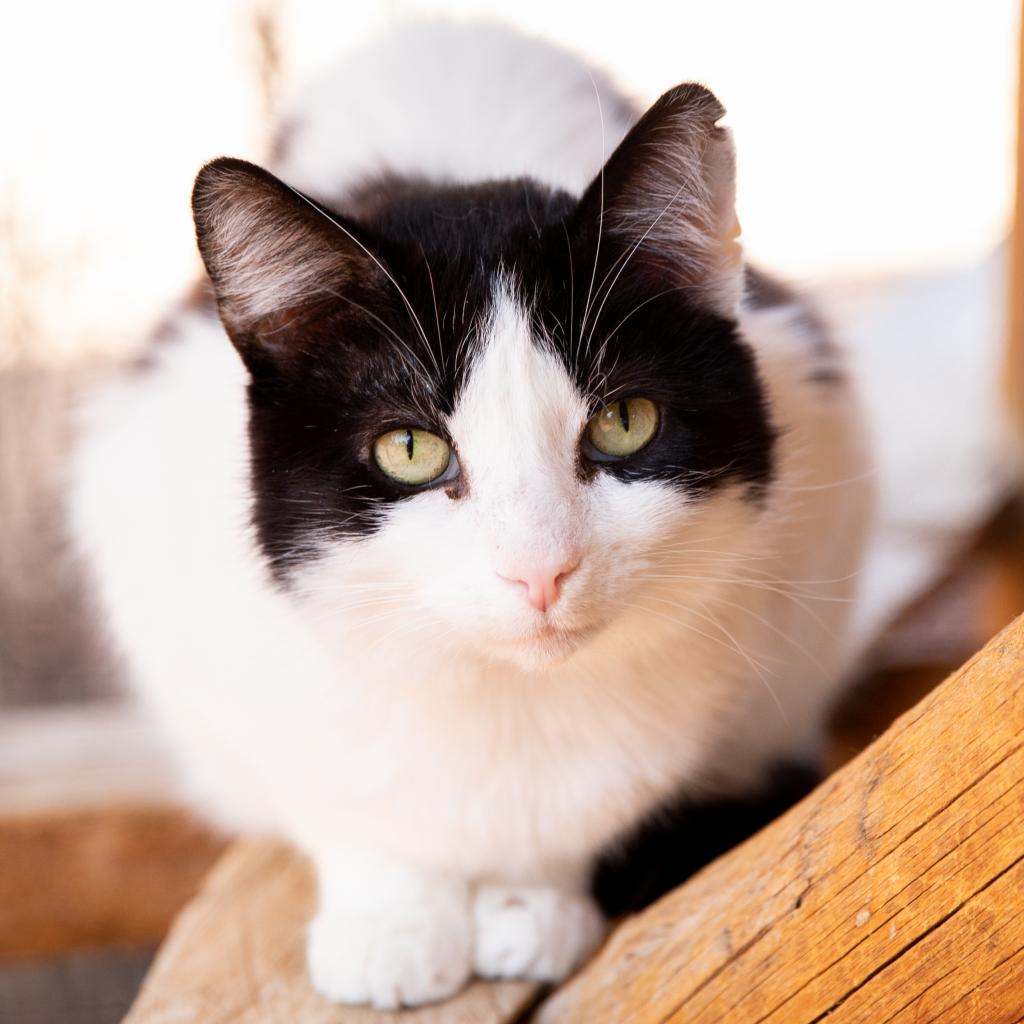 Brownie
Location
Sanctuary (Kanab)
Looks like
Domestic Short Hair (short coat)
---
Meet Brownie, a lovely black and white oreo cat who loves nothing more than hanging out with his cat friends, chasing some mice and snoozing in the sunshine after a long day's work.

Brownie came to us years ago from a house with WAY too many cats, so he didn't really get a chance to become socialized and used to humans. That being said, his desire to be around other cats and spend time indoors and outdoors makes him a perfect candidate for our working cat program!

Working cats are independent and love coming and going inside and out as they please. They may live solitary lives or, in the case of Brownie, may enjoy the company of other cats. They're fantastic at keeping warehouses, barns, wineries, and the like free of rodents and other pests, and live long and happy lives doing their job for their humans. Brownie would love to help you out by patrolling whatever you need in return for food and a warm place to stay! Would you consider him?