Image
Launch Your Career in Animal Welfare: Intern with Best Friends
What's so amazing about an internship with Best Friends? For starters, unlimited remote and on-site opportunities to explore where you'd like to go with your career — and how you can get there. In addition to gaining hands-on experience and valuable skills in your chosen field, you'll receive insider career advice and mentorship from people actively working in animal welfare. And you'll make meaningful connections that remain strong even after your internship has ended.
Of course, the animals benefit, too — and in the best way. The work you'll be doing not only directly impacts the day-to-day care and quality of life of animals at Best Friends, it reaches pets around the country and brings us that much closer to the time when we will Save Them All.
Sanctuary internships: hands-on experience, training and support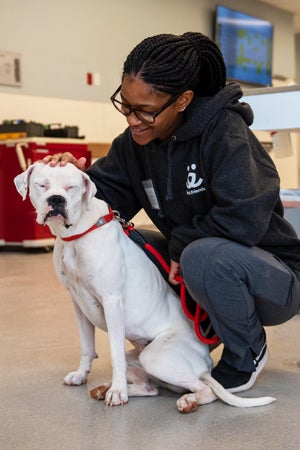 Providing top-notch care and enrichment for Sanctuary animals requires teamwork, creativity and dedication. So where do interns fit in? Pretty much everywhere. As an intern at Best Friends Animal Sanctuary, you'll participate in nearly all aspects of daily operations. You'll work alongside our dedicated animal-care staff and gain valuable hands-on experience with your furry or feathered species of choice.
Sanctuary interns create lifelong bonds and lasting memories with staff members and animals alike. And in addition to learning best practices for animal care in a sanctuary or shelter setting, interns come away with essential communication, problem-solving and critical-thinking skills.
Remote internships: intern from home
Working from home isn't the only benefit of a remote internship. When you intern with Best Friends, you gain critical experience in your chosen career field and make valuable connections with working professionals within, and even outside of, animal welfare.
Across the organization, interns are valued team members who work alongside our staff — just like any remote colleague — on day-to-day assignments and long-term projects central to Best Friends' lifesaving work. During your internship, you'll receive thoughtful feedback, mentorship and career advice that prepare you to take the leap into full-time work. What could look better on your résumé?
Everyone is welcome — and that means you
The communities we partner with are diverse and multicultural, but that isn't the only reason we believe a range of backgrounds and experience must be reflected in our organization.
We know that embracing our differences (regarding race, color, religion, ancestry, national origin, sex, gender, sexual orientation, age and ability, to name a few) is critical to a united movement and to achieving our mission. We actively recruit interns who will bring their unique wisdom and perspective, special skills, whole-hearted passion and authentic self to the workplace.
We select interns based on kindness and treating all living things — people, animals and the planet — as we would like to be treated. We want candidates who can enhance our inclusive culture and thrive within it, and use their singular strengths and experiences to help Save Them All.
Why intern here? See for yourself!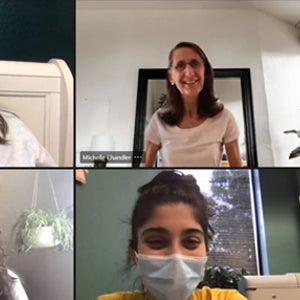 Michelle Chandler, social media intern (remote)
"Beyond a doubt, the program has targeted my area of interest and has allowed a better understanding of organizational social media platforms. Each day has offered a chance to become more proficient at certain skills and to set new goals."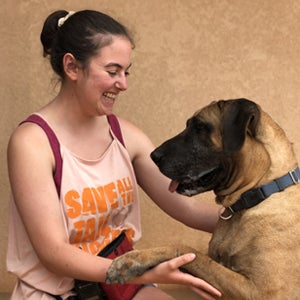 Abby Steinman, Sanctuary intern (Dogtown)
"I can't put into words how life altering this experience was. The bonds I made with not only the staff, but with the animals, is something I will vividly remember forever. The information I learned about the animal care field has already helped me immensely in obtaining my desired career goal of becoming a veterinarian. Best Friends Animal Sanctuary is genuinely my favorite place on Earth."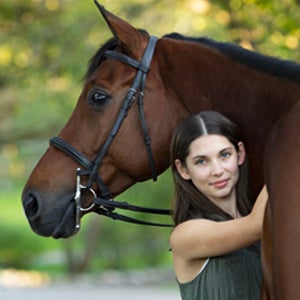 Sallie Gutt, Sanctuary intern (Horse Haven)
"My experience working with the staff was phenomenal. I felt welcomed from the start and was never afraid to ask questions.… The most rewarding part about my internship was having the opportunity to work with and learn from so many wonderful caregivers and animals. I never expected to have so many opportunities and to learn so much."
---
Ready to Save Them All?
---