Male Domestic Short Hair (short coat) named Bucky available for adoption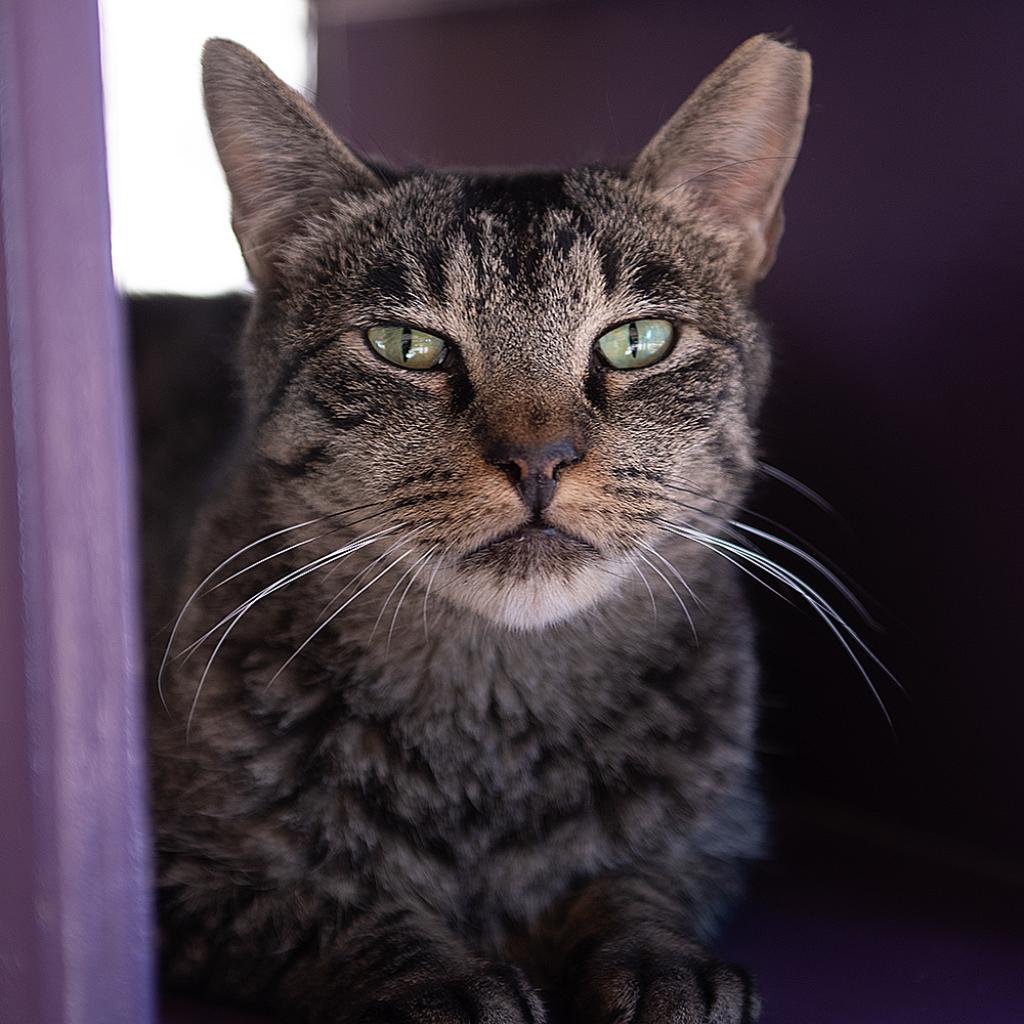 Bucky
Location
Sanctuary (Kanab)
Looks like
Domestic Short Hair (short coat)
---
Meet Bucky, a kind, green-eyed young cat with a lot of potential! While still shy around humans, Bucky has gained a lot of confidence since coming to Best Friends. He started out as one of our famous 'rafter cats,' but now he spends most of his time on ground level. He'll even let you get close enough to feed him baby food out of a spoon!

Bucky is still young and playful and enjoys the company of other cats. He even cuddles with one of his roommates Danette, a cute girl cat who has helped him come out of his shell! He'll likely get along with any other feline friends you already have as a part of your family.

Although it will take Bucky time to adjust to a new home, he has made so much progress already! We think he'll be a great cat to join a house with other cats already, and will thrive with a little patience, love, and treats.