Female Domestic Short Hair (short coat) named Samantha available for adoption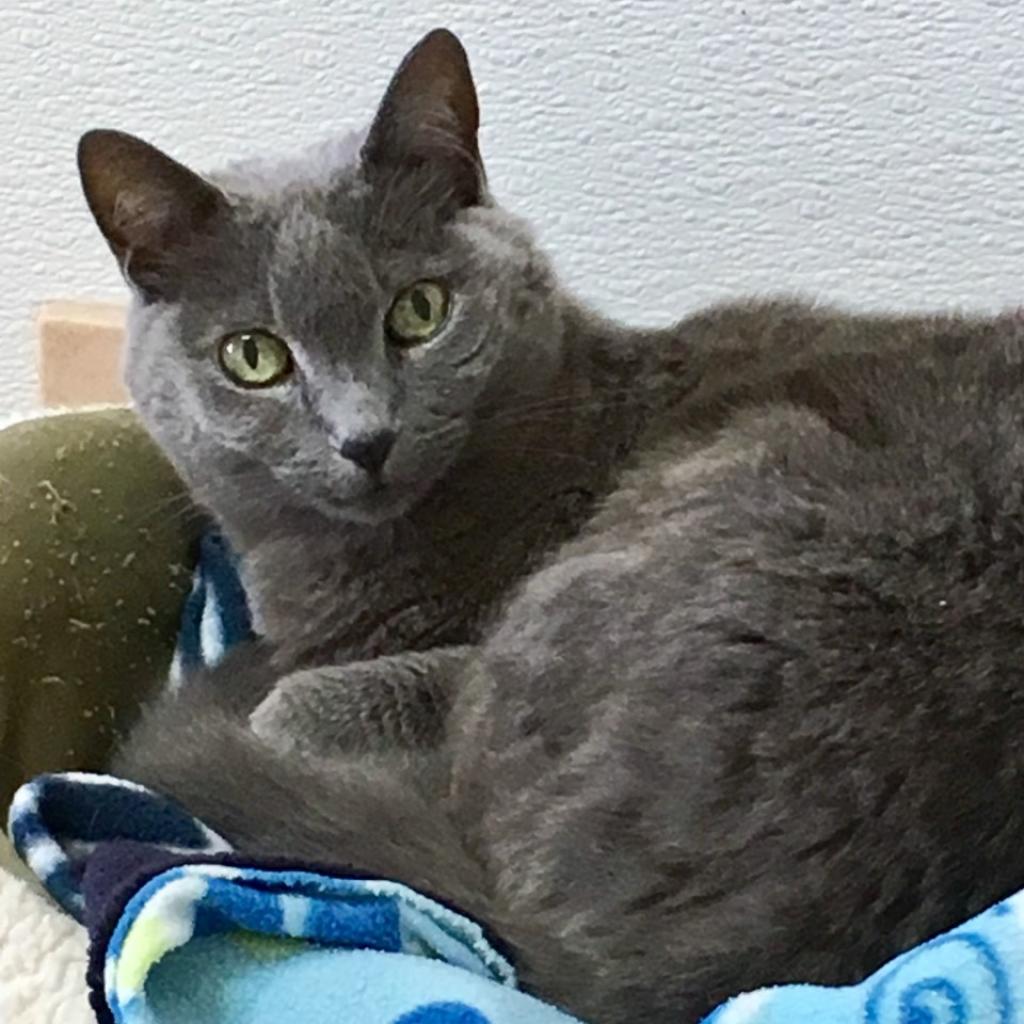 Samantha
Location
Sanctuary (Kanab)
Looks like
Domestic Short Hair (short coat)
---
Samantha is a beautiful short-haired grey cat who looks almost like a Russian Blue! She needs a little time to get to know you before you can touch her, but she can be very sweet, especially if you have treats!

Samantha loves attention, but prefers it be limited to pets on the head and shoulders, as she says "thank you but no" to touching her elsewhere. She knows what she wants, and would prefer someone who will respect those boundaries and adore her for them. For that reason, she prefers adult humans who are extremely cat savvy.

Sassy Samantha would be great in a home where she can be the center of attention. No other cats or little children for her! If you're looking for a gorgeous cat with plenty of style, and If you think you can give Samantha the home full of treats, love, and understanding that she needs, consider adopting her today.