Female Domestic Short Hair (short coat) named Juanita available for adoption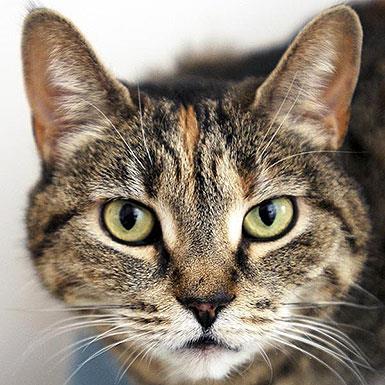 Juanita
Location
Sanctuary (Kanab)
Looks like
Domestic Short Hair (short coat)
Special Criteria
---
Juanita is the girl with something extra - toes, that is! She is polydactyl, giving her a unique, cute charm. Born in 2003, she came from an animal rescue organization in Massachusetts.
Juanita is sweet, sweet, sweet and loves attention, but she's not pushy. She'll also let you know when she's had enough.
Juanita suffered tail paralysis and had her tail amputated as a result. She is also semi-incontinent due to bladder stones, but that only means she'll be all the more grateful for an understanding human who can give her the help and love she deserves. She is fine with other cats and would do well with a calm dog. This cutie loves to be loved and is always ready to curl up on a lap for a snuggle. One look from her and you know she is saying "Pick me!"
If you think your home would be a good fit for Juanita, consider adopting her today.