Female Shepherd / Collie / Mixed named Kaeli available for adoption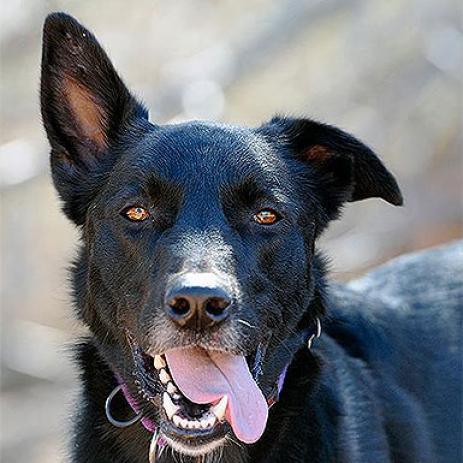 Kaeli
Location
Sanctuary (Kanab)
Looks like
Shepherd / Collie / Mixed
---
This girl had a rough start which has made Kaeli shy with strangers. At Dogtown, she has a special routine to follow when being introduced to a new person. Once she gets to know people, she absolutely loves them. Sometimes she wants to be close to you, getting lots of attention, and other times she would just prefer to hang out and do her own thing.
Kaeli loves casual strolls, as she loves to take in all the sights and smells at her own pace. She really loves new toys and will show them off by getting the 'zoomies' and racing around her yard. Kaeli will jump fences so she'll need a home with a secure enclosure and a person who can keep her safe.
Born in 2010, Kaeli is on prescription medication for joint pain and is doing hydrotherapy at the Sanctuary. Though the treatments keep her comfortable, she can be sensitive for handling, especially if she hasn't had a chance to get to know someone yet.
Kaeli will need to be the only dog in the home in a laid back home with a consistent routine. Kaeli would love a home with a big yard to run around in, or sunbathe in, depending on her mood.
In the right home and with a patient and understanding person, Kaeli will make a wonderful companion.