Male Domestic Short Hair named Woodrow available for adoption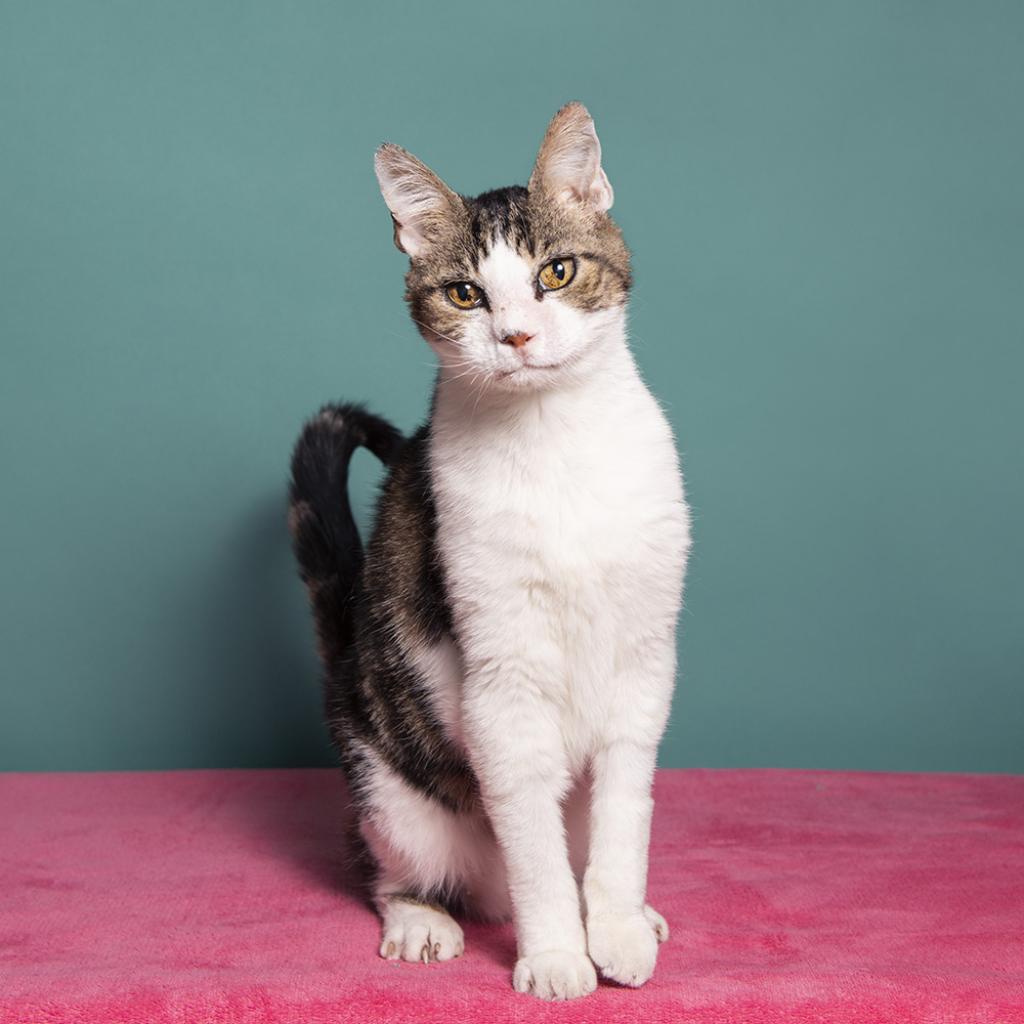 Woodrow
Location
Sanctuary (Kanab)
Looks like
Domestic Short Hair
Special Criteria
---
Woodrow is a talkative guy who loves people and can easily hold down a conversation. Sometimes his lip gets caught on his tooth, giving his face an Elvis vibe that only makes him cuter.
Woodrow gets along with other cats and has been very people-friendly. He enjoys bird watching and going on harness walks. He loves being petted, and will cuddle up on your lap. He is a well rounded guy, figuratively and physically.
If you have room for this sweet guy to live out his golden years, consider taking Woodrow home today.