Male American Pit Bull Terrier / Mixed named Dingo available for adoption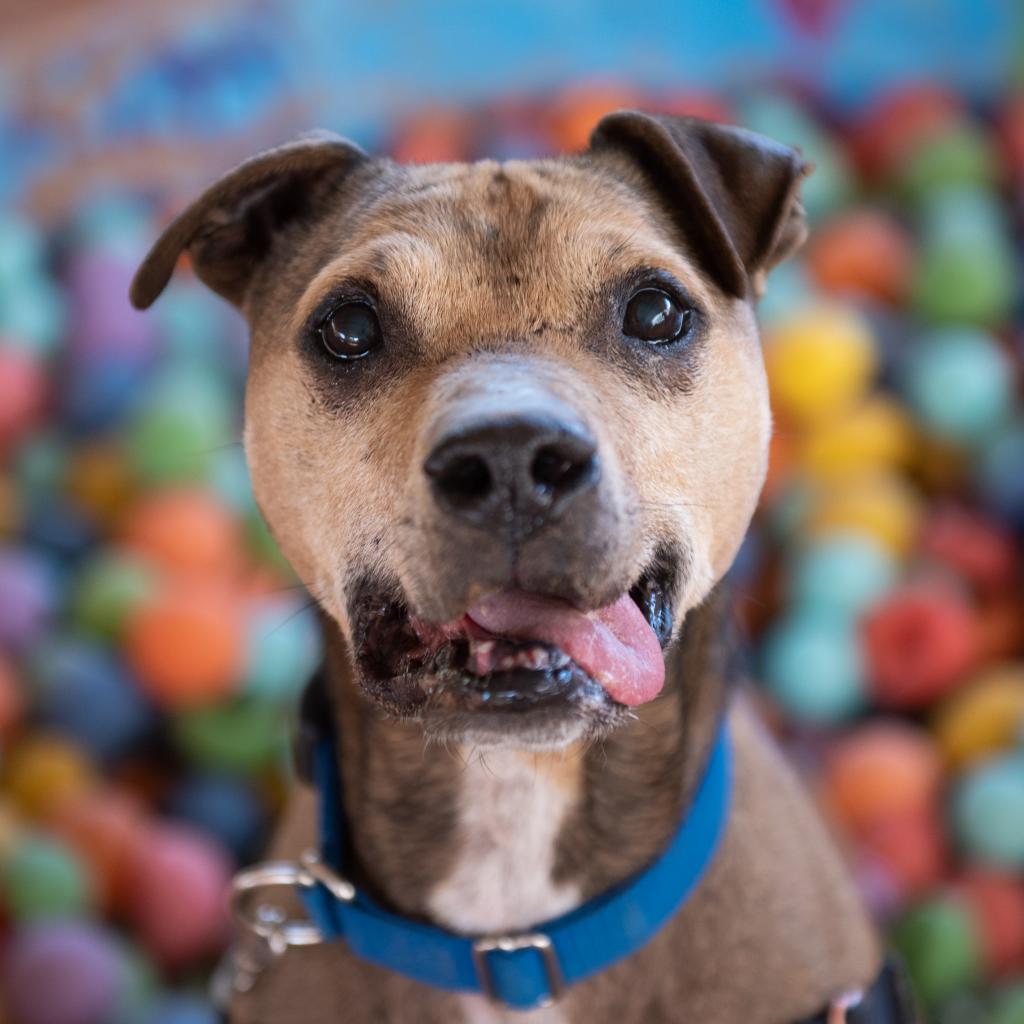 Dingo
Location
Sanctuary (Kanab)
Looks like
American Pit Bull Terrier / Mixed
---
Please say hello to Dingo - without a doubt one of the happiest dogs you will ever meet! He will greet you enthusiastically with a tail that never stops wagging and a big goofy infectious smile (his tongue pops in and out when he's happy to see you - the cutest thing ever!).

Dingo has beautiful expressive eyes that radiate pure joy. He is a true "people-person' who loves the attention of his caregivers and the volunteers who come to visit. Dingo's favorite pastime is to go for walks exploring our trails (he has good leash manners and knows some basic commands such as "sit"). He also gets very excited for car rides around the sanctuary.

Dingo is a great dog to get you "out and about", but he would also be a perfect cuddle buddy for when you want to settle in for a night of watching television or reading a good book. He can also keep himself occupied with all his favorite toys.

Dingo has survived a tough past, but emerged with a cheerful disposition that will win you over. Dingo will be a loyal companion and a wonderful addition to any family. Come meet Dingo today!