Male American Pit Bull Terrier / Mixed named Marley available for adoption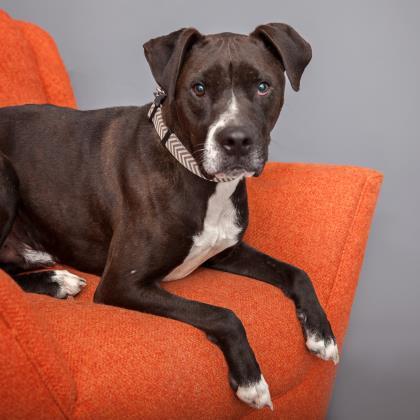 Marley
Location
Sanctuary (Kanab)
Looks like
American Pit Bull Terrier / Mixed
---
Looking to add an active furry friend to your family? Marley may be just who you're looking for! This sweet old man still has an energetic, puppy-like personality. Marley is familiar with basic obedience commands like "sit, "paw" and "down," has great recall and is wonderful on a leash.
During times of high excitement like getting ready to go on walks, Marley has a hard time containing himself and will often jump, but staff has been working with Marley to help him refrain from doing this. Marley loves meeting and spending time with human friends and would prefer to be the only dog in a family. He's very attentive to his people and aims to please.
Once he's comfortable with you, his silly side comes out and you'll likely see him rolling on the ground, making silly faces and looking for belly rubs. Though he is a senior Marley doesn't let that slow him down. So if you're interested in a dog who you can include in some adventures, Marley may be the right fit!