Male Domestic Short Hair named Wendell available for adoption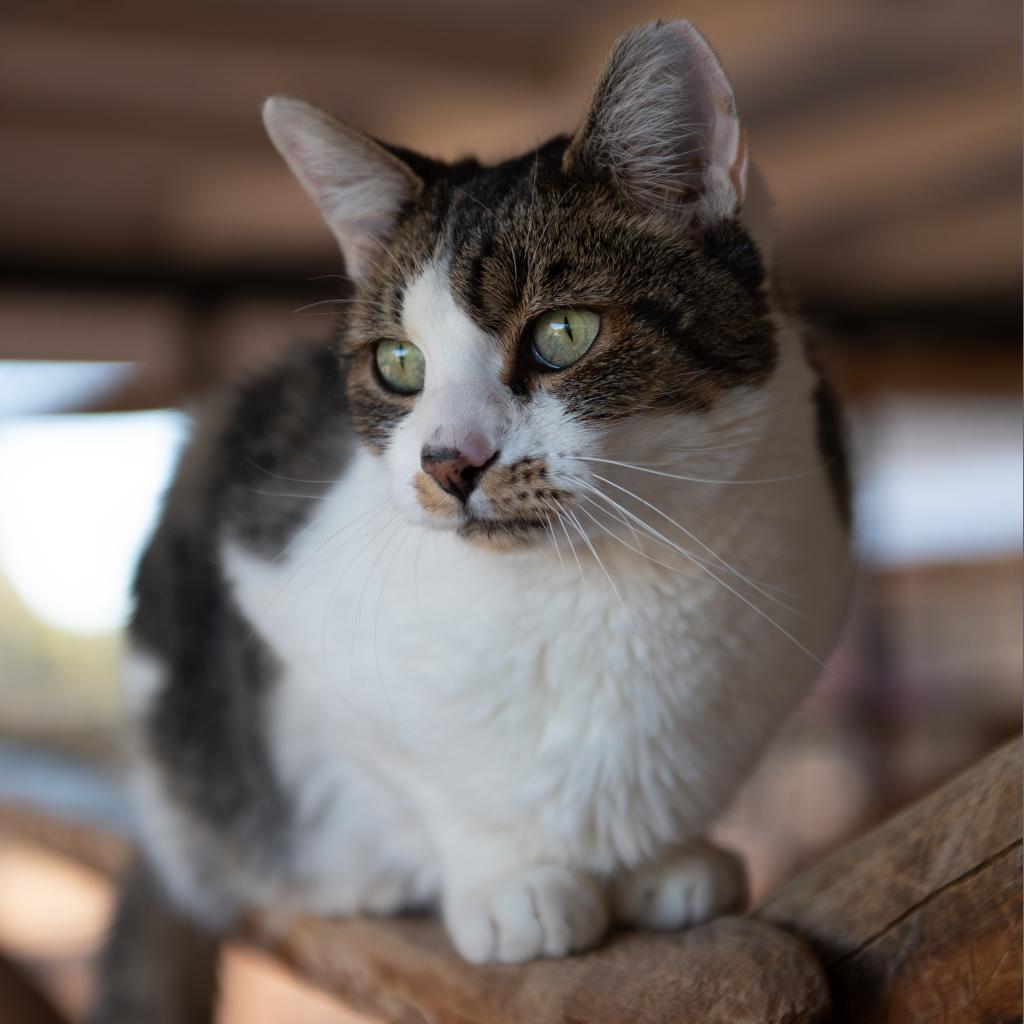 Wendell
Location
Sanctuary (Kanab)
Looks like
Domestic Short Hair
---
Would you like a sweet, sensitive cat that chats back at you whenever you talk to him? How about if this cat also loved attention and actively asked for pets when you walk in the room? And what if this cat also loved going outside on stroller walks? If so, you need to meet Wendell!

Wendell is a lovely short haired, green-eyed cat who's social and loves people. When he first came to the Sanctuary he was a bit nervous and unsure, but since then he has come out of his shell a little. He'd be happiest in a quieter household, either as an "only" cat or with one or two calm and laid-back feline roommates.

All this beautiful boy really needs is to meet a cat-savvy human willing to lavish him with lots of love and pets every day. Come visit Wendell and say hello; he may just be the perfect addition to your family!