Male American Pit Bull Terrier / Golden Retriever / Mixed named Fitz available for adoption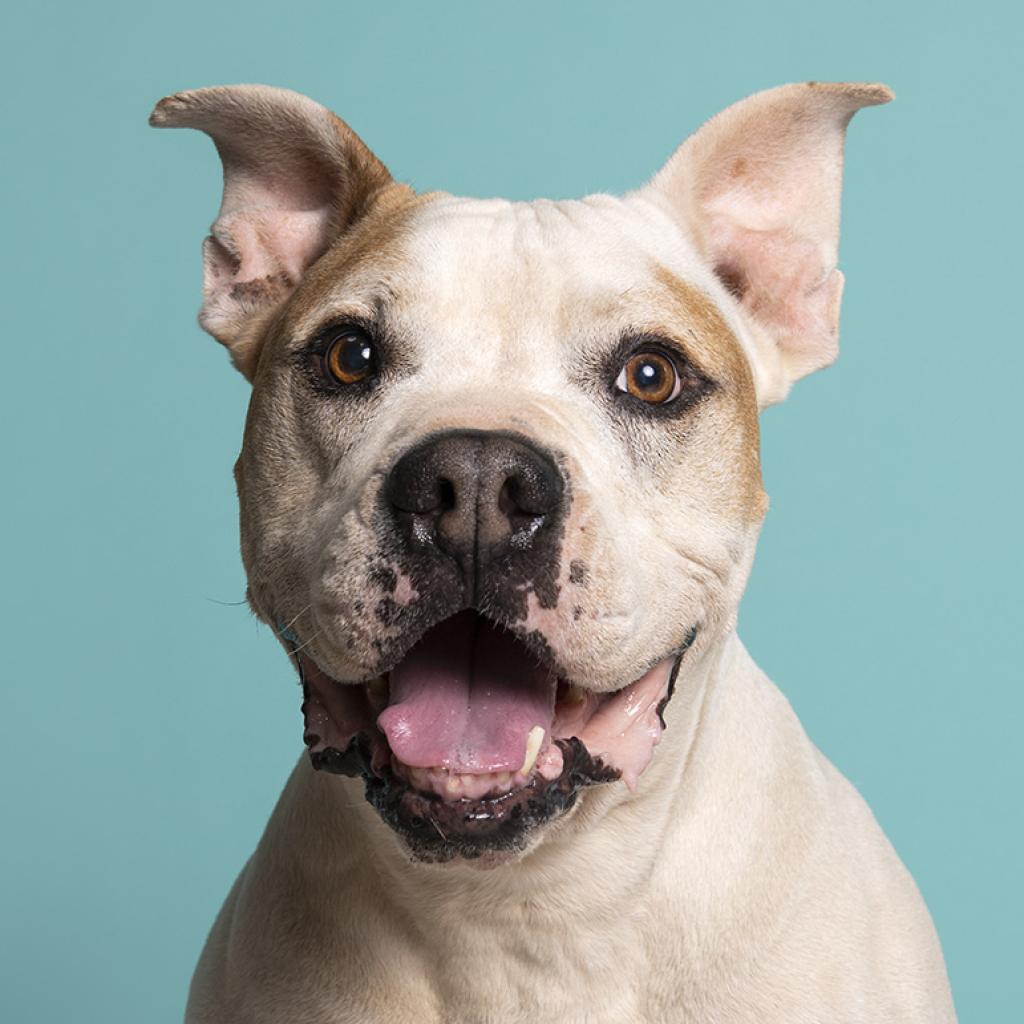 Fitz
Location
Sanctuary (Kanab)
Looks like
American Pit Bull Terrier / Golden Retriever / Mixed
Color
White with Tan, Yellow or Fawn
---
Fitz is an artsy kind of guy with his own unique style. His eye-liner is on point, enhancing his gorgeous brown eyes, and he even has a few spatters of color that look like he painted them himself.
This one-of-a-kind work of art will take his time getting to know you but will fall hard once he does! Don't be surprised if he lays his head in your lap and rolls over to be painted like one of Leo's French girls. Fitz is a great hiking buddy and enjoys connecting with nature to get ideas for his future paintings. He will also be happy take in the scenery while cruising around in your car. Fitz likes to kick back and relax after a day on the trails.
Once you are pals, he will be a devoted and loyal companion and might even paint your portrait. (Just kidding! He can't do that, but he does know sit!) Running zoomies in the yard is another one of his hobbies. Like many famous artists who came before him, Fitz has his quirks. For example, our aspiring Picasso loves children but is afraid of chickens!
A demanding artist also requires your sole affection, so no other dogs in the home. If you're a fan of his artistic flair, come meet Fitz and see if you can make a masterpiece together!
If you think Fitz would be a good fit for your family or if you would like to learn more, click Adopt Fitz above to complete our survey and be connected with an Adoption Specialist.

Fitz was DNA tested with Wisdom Panel and was discovered to be 75% American Staffordshire Terrier, 12.5% Golden Retriever, and 12.5% "breed groups" of guard/hound.