Male American Pit Bull Terrier / Mixed named Crosby available for adoption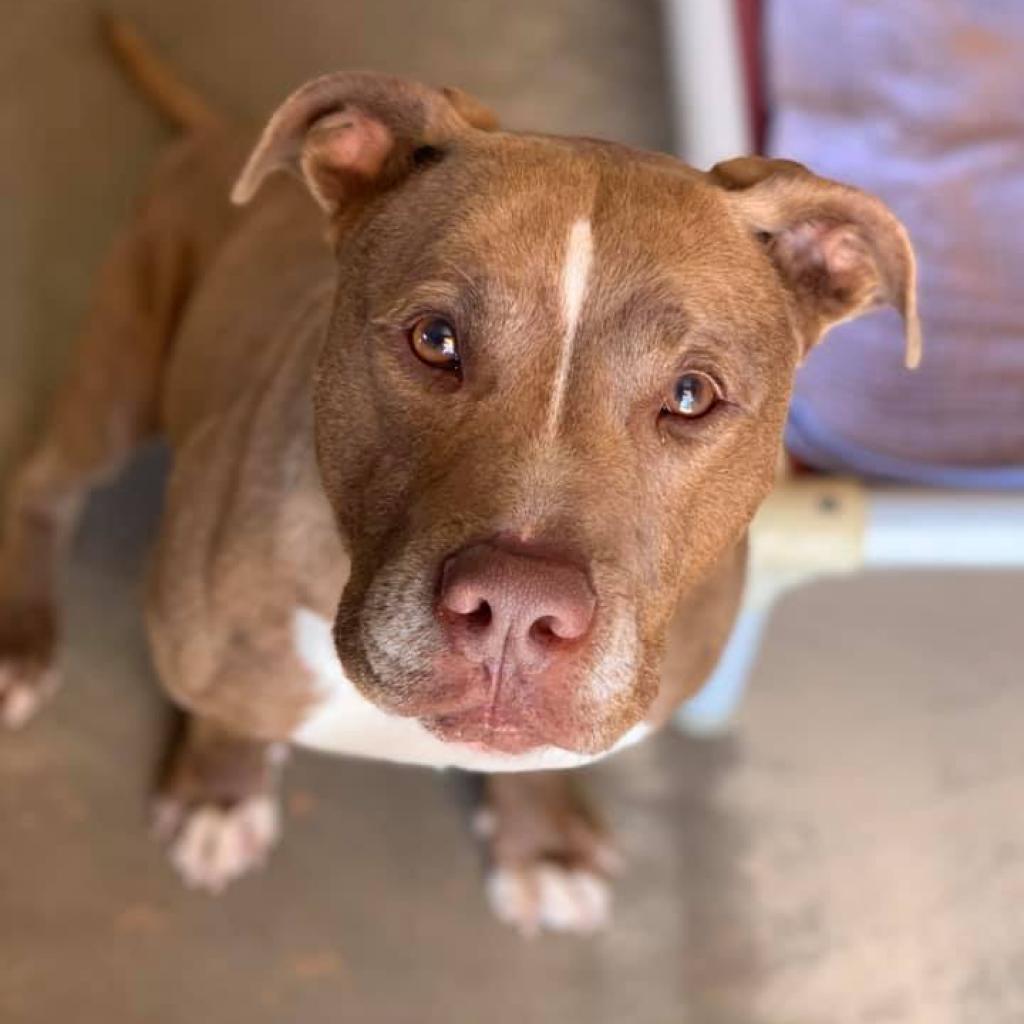 Crosby
Location
Sanctuary (Kanab)
Looks like
American Pit Bull Terrier / Mixed
Color
Brown/Chocolate with White
---
"I have met some folks who say that I'm a dreamer". Our Mr. Crosby could be singing this tune just like Bing did.
He is a lovely, easy-going guy looking to find his special other. Crosby loves his long walks around the sanctuary. He is so engrossed with all the smells and sniffs that when offered a treat he casually ignores it and keeps on sniffing. Even when other dogs are passing by his nose is to the ground.
Did someone mention a car ride? Crosby is your fella ready for an adventure. He enjoys his time in the car keeping his eye out for interesting sights to focus on.
Crosby is a lovable guy who would truly enjoy the company of someone to share life's adventures with.
Crosby has a generous sponsor that is willing to cover a portion of his adoption fee(s).