Female American Staffordshire Terrier / Mixed named Strawberry available for adoption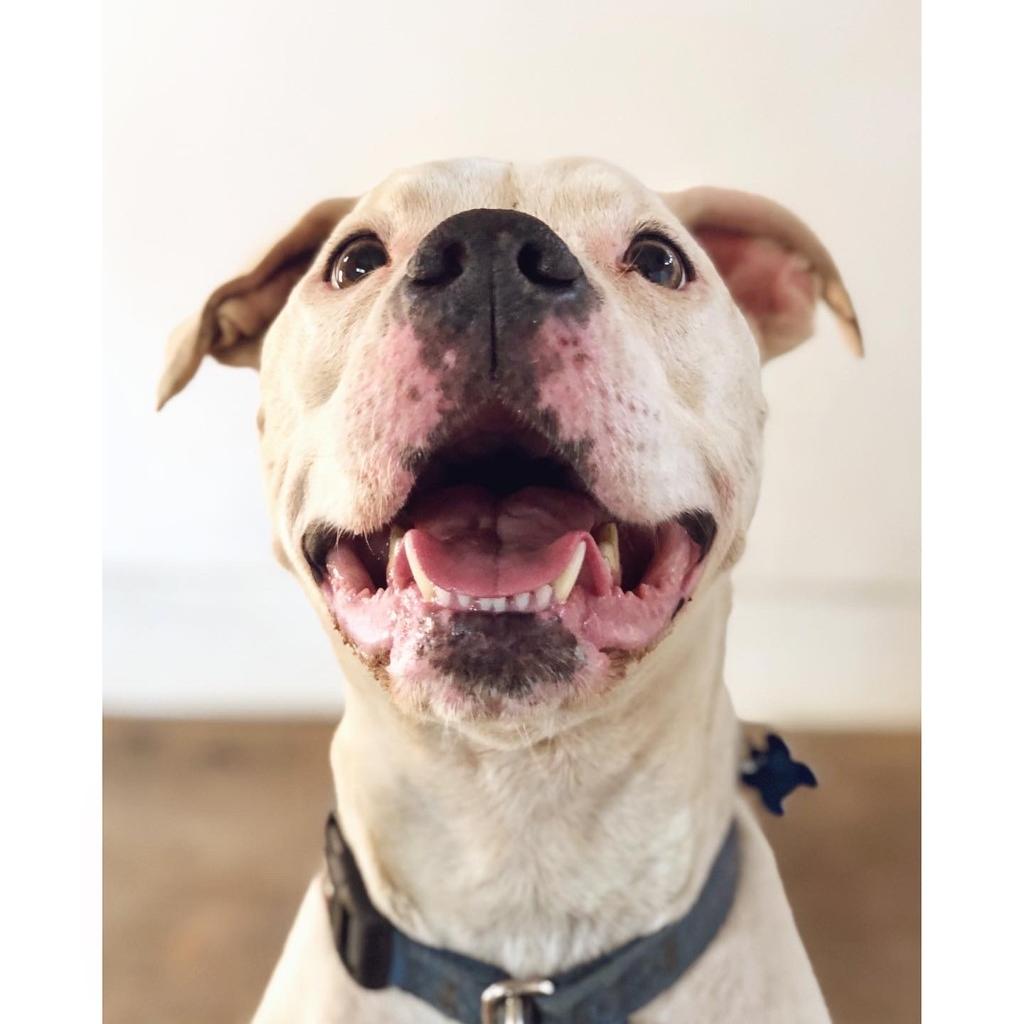 Strawberry
Location
Sanctuary (Kanab)
Looks like
American Staffordshire Terrier / Mixed
Color
White with Gray or Silver
---
Strawberry is as sweet as her name! She loves everyone she meets and wants to please!

This smarty pants aced her C.L.A.S.S. training program so she holds attention, has leash up manners, waits at the door, comes when called, abides by loose leash walking, offers a polite greeting, waits for the food bowl, and knows 'leave it,' 'stay,' 'give' and 'take' (trades valuable objects), in addition to two tricks!

Strawberry would make an amazing exercise buddy. She's exuberant and has a ton of energy. Her idea of a perfect day would be to start off with a food puzzle, followed by a hike, some training or agility work, and finally a cuddle session.

She has a history of ear infections so she experiences sensitivity around her head and ears and they will require regular attention, but that doesn't prevent her from being a loving cuddlebug.

Will you give Strawberry a chance to join your adventures?