Female German Shepherd Dog / Belgian Shepherd Malinois / Mixed named Marge available for adoption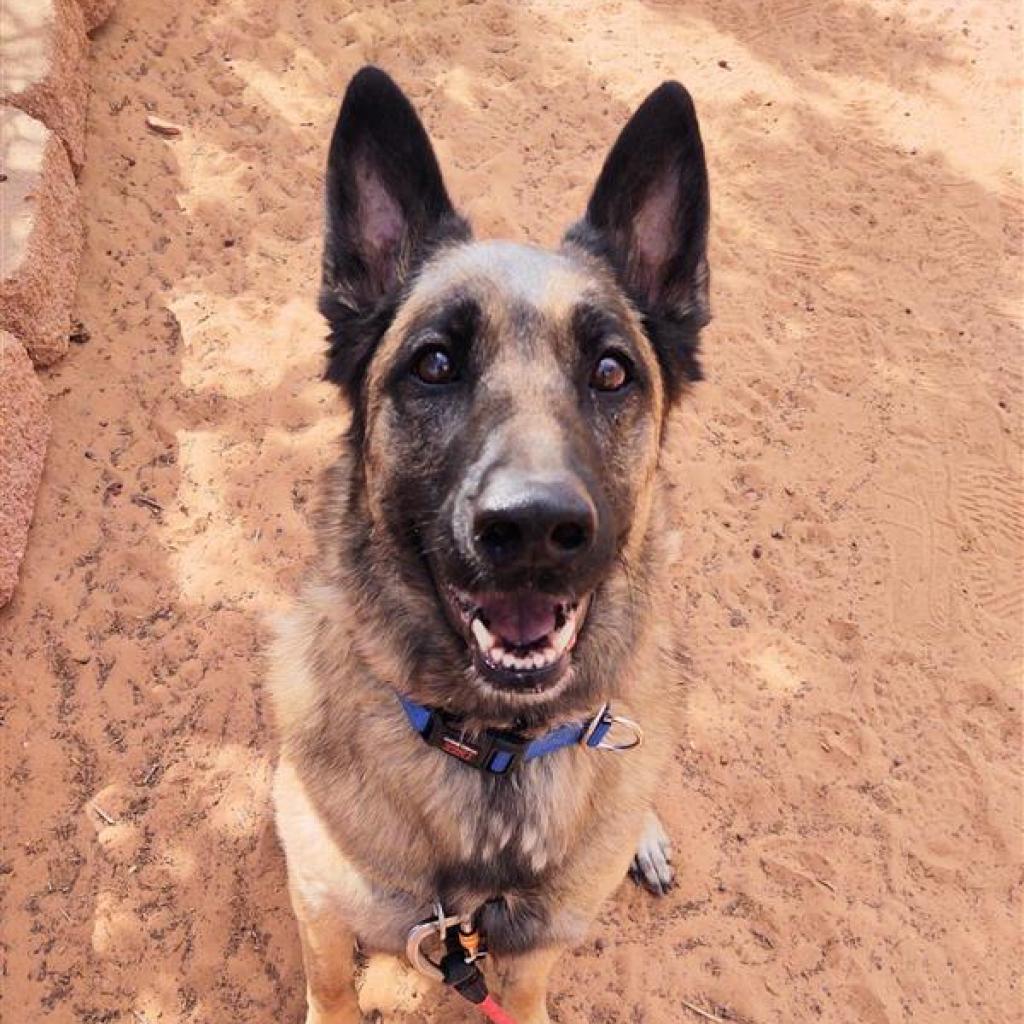 Marge
Location
Sanctuary (Kanab)
Looks like
German Shepherd Dog / Belgian Shepherd Malinois / Mixed
Color
Tan/Yellow/Fawn with Black
---
When you're feeling down and looking for a friendly face and happy bear hug to turn that frown upside down look no further than this lovely girl!

There are so many things that can put that smile on Marge's face: a large stick, a rigorous game of fetch, making a new friend, giving a big hug, delicious food, gross food, any kind of food (she knows you left that bag of old bread on the counter just for her)!

Marge is looking for an adult only home with people who are experienced dog lovers. She would do best in a home with no other animals and adults only because she wants to be your one and only child. She especially loves training and would enjoy agility work, tryball and/or search & rescue.

If you're looking for an extremely smart and active dog with a lot of zest for life, look no further than Marge today!