Male Miniature Pinscher / Mixed named Mort available for adoption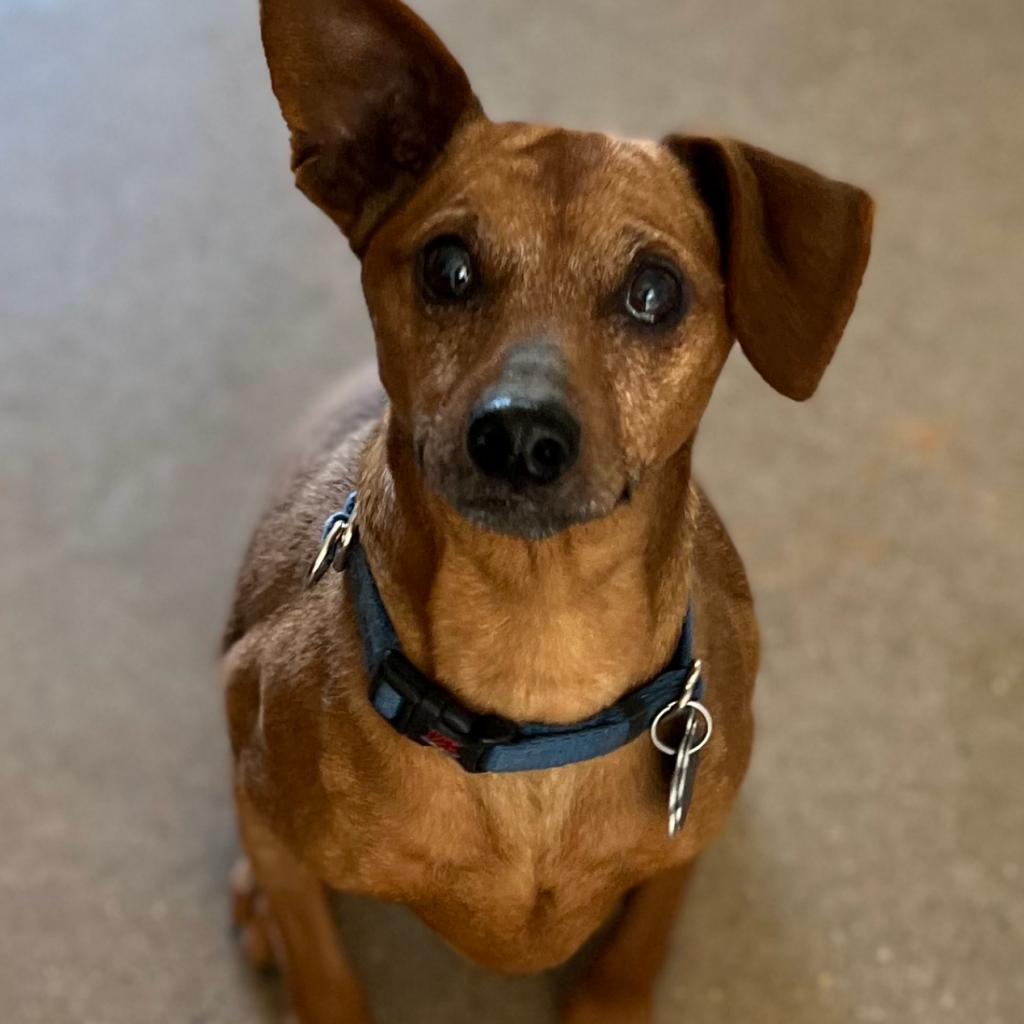 Mort
Location
Sanctuary (Kanab)
Looks like
Miniature Pinscher / Mixed
---
At the grand age of 9, Mort is finally learning to appreciate the finer things of life. You know, things like trust, walks, car rides, petting, and pampering. It's a brand new world for him and he has embraced it like a young 'un.

It seems, however, he still holds some opinions from previous days. He doesn't love spending time with other dogs, he's been successful meeting some dogs at the sanctuary on walks, but he may not want a sibling of his own. He also feels that most other animals are just around to chase and catch.

Who knows though, with his new outlook on life he might form some new opinions! Meanwhile, Mort is having the time of his life and would dearly love to share it with a special person. After spending a year at the sanctuary, he is ready to have a couch to call his own and his own supply of stuffed toys.