Female Domestic Medium Hair named Chameleon available for adoption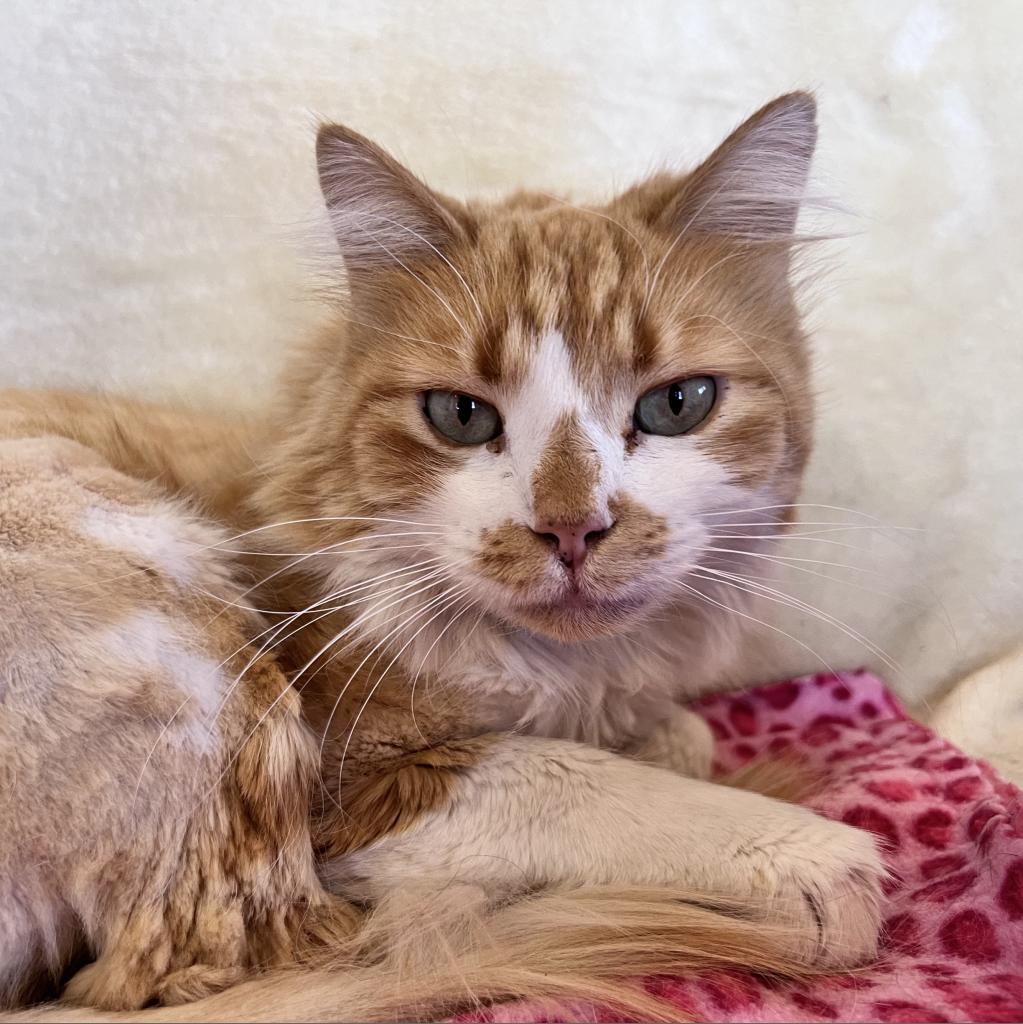 Chameleon
Location
Sanctuary (Kanab)
Looks like
Domestic Medium Hair
---
Meet Chameleon, the orange fuzzball with long whiskers and an endless supply of purrs! This little lovebug will melt your heart with her constant kneading, aka "making biscuits," and non-stop purring.

Chameleon is a pro snuggler and will curl up with you for hours, purring away the whole time. Her orange fur is as soft as a cloud and her long whiskers will tickle your nose when she nuzzles close. She's the ultimate lap cat and will make sure you never feel lonely again.

Chameleon is healthy, litter-trained, and ready to be adopted. She's a low-maintenance kitty who will fit right into your home, as long as there's plenty of love to go around. Could you be the lucky human to adopt Chameleon and be showered with her endless love and purrs?