Female American Staffordshire Terrier named Jessa available for adoption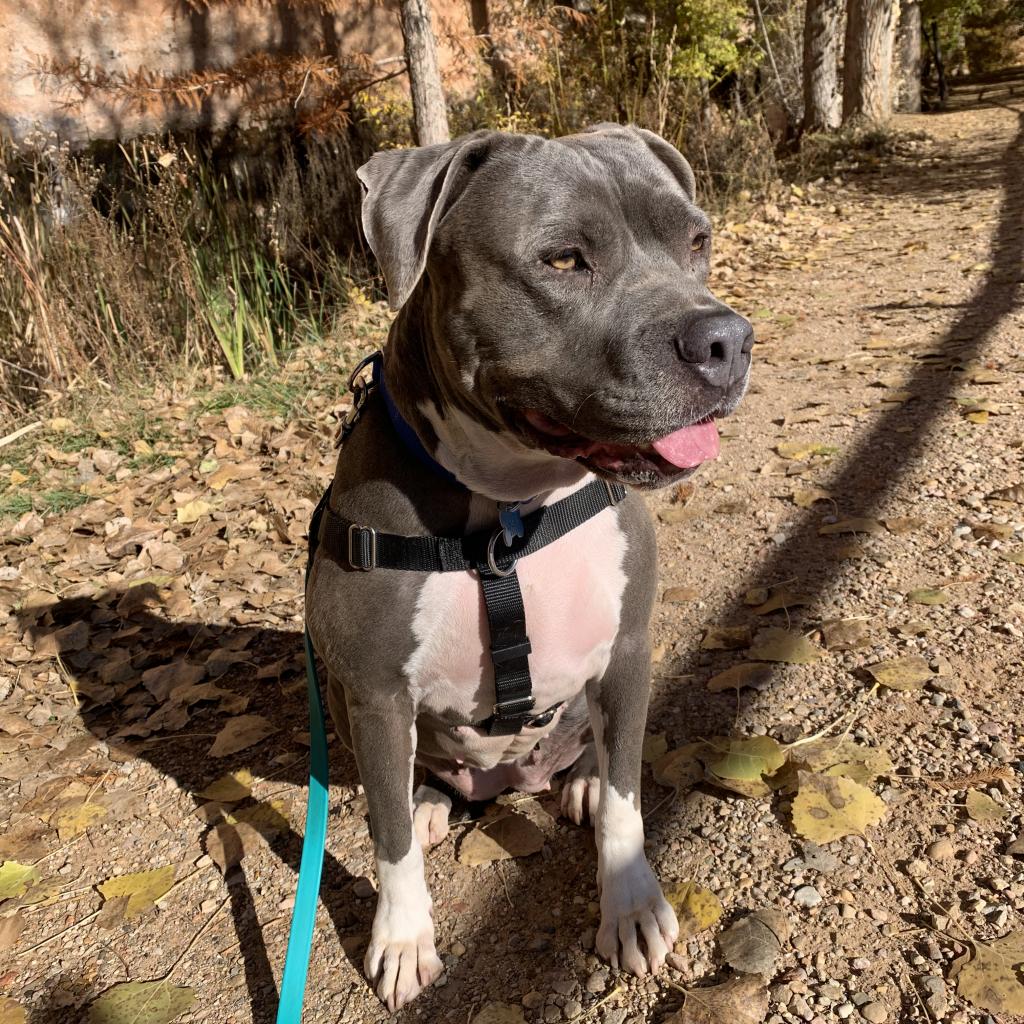 Jessa
Location
Sanctuary (Kanab)
Looks like
American Staffordshire Terrier
Color
Gray/Silver/Salt & Pepper with White
---
Jessa is waiting for her forever home!

She cannot stay in the kennel as being around other dogs stresses her out. In her foster home she's made so much progress and has proven herself to be an amazing companion! She's a total sweetheart with a fun and quirky personality.

She's never met a person she doesn't like and does well with everyone - but also keeps a respectful distance from those who don't want to be her friend. If she had her way, you'd start working from home so she'll never have to be without you - she can be anxious when left alone in a new environment, but settles in once she feels safe and secure.
Mornings are peak snuggle-time for Jessa ; if you're not a morning person already, you will be once you make her part of your family. Don't worry though, she'll never run out of cuddles or affection for the people around her.

She's generally a well-behaved girl with just enough of a naughty streak to keep you on your toes (i.e be careful about leaving food around, even if you think it's beyond her reach). She's fully house trained and continues to work on her crate skills. Grooming is generally hassle-free is you ask her nicely and make sure there's a treat in it for her.

She does well in public, and while she's definitely not a dog-person, she is pretty easy on walks and doesn't bark at anyone.

If you think you're ready to add additional cuddles, laughter, and love to your life, Princess Buttercup is the right dog for you.

If you are interested in meeting Jessa , go to la.bestfriends.org/adopt and fill out our Dog Adoption Survey and our team will reach out to you!