Male Manx / Domestic Long Hair / Mixed (long coat) named Mousie available for adoption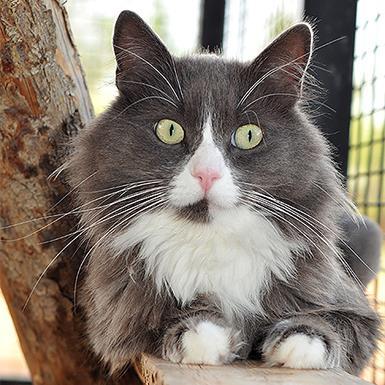 Mousie
Location
Sanctuary (Kanab)
Looks like
Manx / Domestic Long Hair / Mixed (long coat)
Special Criteria
---
Mousie, the little house mouse of the Quincy lobby in Cat World will greet you with a gentle, unassuming meow. This tailless, energetic cute old man has beautiful, long, grey and white hair like a giant hamster, and the demeanor of a baby Yoda.
Because he was born with Manx Syndrome, he is incontinent and will have to be expressed, but that doesn't stop him from being the sweetest guy who loves to snuggle on laps.
Will you give this gentle little Mouse Man the loving home he needs?