Female Cattle Dog (medium coat) named Raquel available for adoption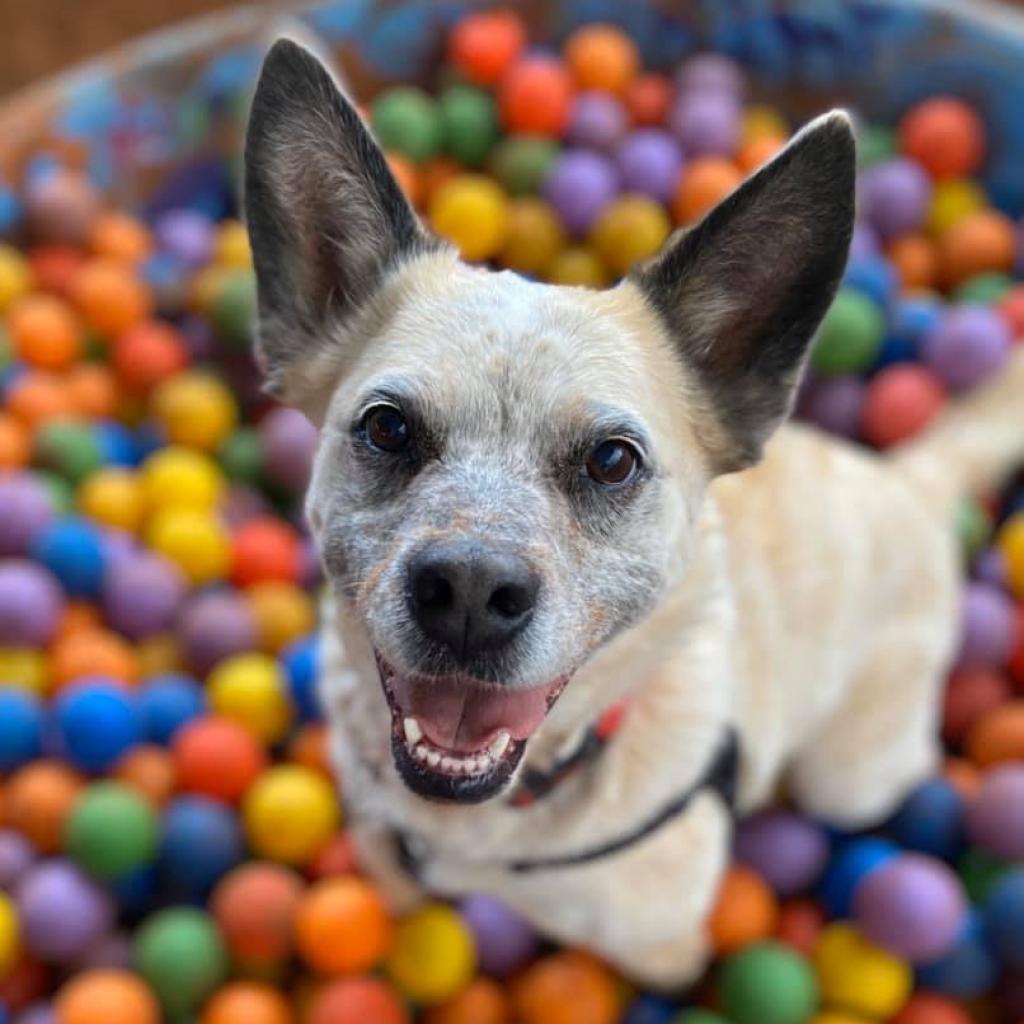 Raquel
Location
Sanctuary (Kanab)
Looks like
Cattle Dog (medium coat)
Color
White with Red, Golden, Orange or Chestnut
---
If you're looking for a fun, smart, active dog, look no further than Raquel! She has lots of energy and loves to play, both with people and on her own - her snake toy is her absolute favorite! She loves to sunbathe, and can usually be found soaking in the rays atop her dog house on sunny days.
Intelligent and eager to learn, Raquel excels at any type of training she sets her mind to, and once you are her friend then you're a friend for life.
As part of our "Single & Loving It" adoption special, Raquel qualifies for a waived adoption fee! "Single & Loving It" pets do best as the only dog in their new home.