Male Domestic Short Hair named Bruce available for adoption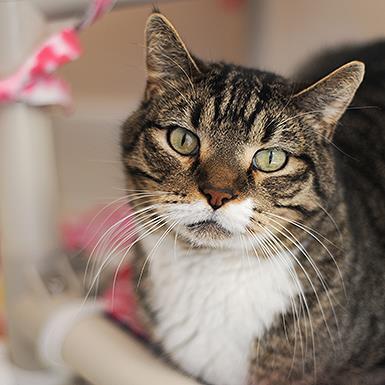 Bruce
Location
Sanctuary (Kanab)
Looks like
Domestic Short Hair
---
Do you want a sociable, loveable buddy that adores people and can handle new situations and places with ease? Look no further than Bruce!

Bruce is a favorite around the sanctuary and can often be found wandering the halls at Cat Headquarters greeting visitors and volunteers. He also goes on sleepovers regularly, coming back happy and always described as a sweet, cuddly lap cat.

Bruce has never met a person he didn't like! He also loves stroller rides, being brushed, and has a thing for catnip. And while he loves people, Bruce isn't all that crazy about other cats, so his best home would be with a person or family all his own. He arrived declawed, and has no teeth.

If you are looking for a best friend ready to greet you at the end of each day and wants nothing more than to curl up next to you, Bruce is the one. He is a sweetheart - adopt him before someone else does!