Male American / Mixed named Clyde available for adoption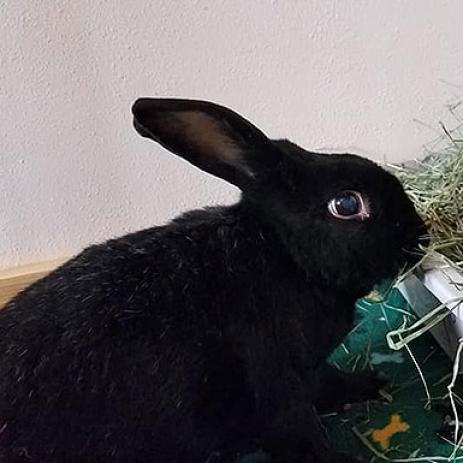 Clyde
Looks like
American / Mixed
Special Criteria
I'VE BEEN ADOPTED!
---
Clyde was born in 2009 and came from a Nevada rescue group. Like all bunnies, he likes to dig, get into things, and run around. Most rabbits do best with a buddy. Our rabbits are no different and the majority of them are deeply bonded with one or two other rabbits. We do require that bonded pairs are adopted together. If you find a rabbit you are interested in adopting we will be happy to tell you whether or not they have a partner. You can contact us at
rabbits@bestfriends.org
for more information. Thank you for your interest in adopting!