Celebrating a happy April Fools' Day with the animals
Image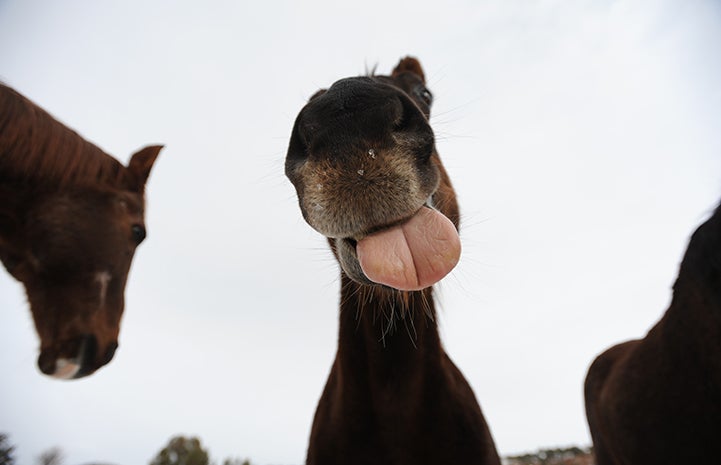 Celebrate a happy April Fools Day with some cute and funny pictures of animals: dogs, cats, bunnies, horses and rabbits.
By Wendy Gallant
Need a cure for the Monday blues? Our photo feature is here to help provide a brief diversion from your workday routine with a small dose of squee, wow and aww. Enjoy!
In recognition of the pranks and hoaxes typically associated with April Fools' Day, let's celebrate the pranks and derpy moments captured by our staff photographers around the Sanctuary. You see dozens of beautiful images, but every now and again we get these priceless photos of silly moments.
Derp or derpy is a state of goofy bliss (awkward, dorky, clumsy or foolish, but with critters (absolutely no apology or shame). Derpy is a state of enlightenment that we can only hope to attain. Humans can be derpy, situations can be derpy, but animals are the true masters.
​
Me, me! Pick me!
​​
'Scuse me.
​​
Pffffffft!
​​
Incoming kiss
​
Ermahgerd!
​
Cheeze!
​
I don't know if I'm coming or going.
​​
Saturdays were made for naps.
​​
Whassup!
​
Photo-bomb!
​
Seemed like a good idea at the time.
Photos by Best Friends staff