Just weeks after knee reconstruction surgery, Becky McCrea is walking across the country for the animals
After recovering from ACL surgery, woman walks over 3,000 miles from Pennsylvania to Los Angeles to raise money for homeless pets via GoFundMe page.
By Nicole Hamilton
When Becky McCrea learned that complete ACL surgery would lay her up from walking for a while, she promised herself that when she could walk again, she'd do something meaningful.
Then as she was recovering from surgery about four months ago at her home in Butler, Pennsylvania, her plan began to take shape. She'd do something big for homeless pets. As soon as her knee would allow it, she'd lace up her sneakers and get walking. Her destination? The Best Friends Lifesaving Center in Los Angeles.
That's right. Becky's plan was to walk from Pennsylvania to California in five months, with the goal of raising $1 per mile for Best Friends Animal Society via her Go Fund Me page. And she'd make a stop at Best Friends Animal Sanctuary on the way.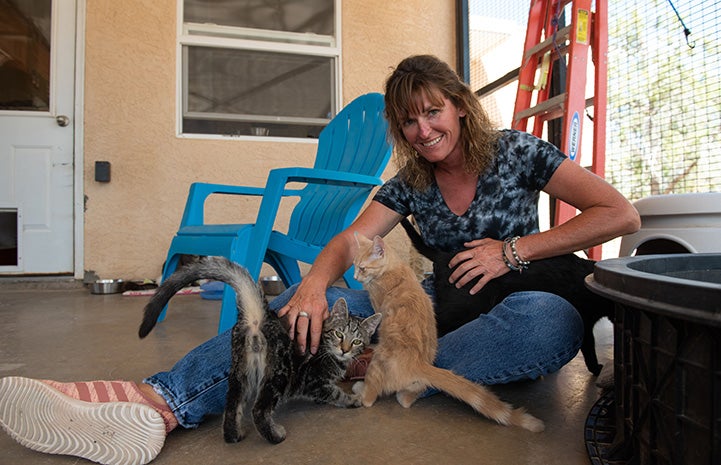 Going the distance for homeless pets
After just a few weeks of planning, Becky and her dog, Arnie, hit the road (and sidewalk) on May 18. The duo has nearly finished its cross-country walk and plans to arrive September 25 in Los Angeles. What a trip it's been so far!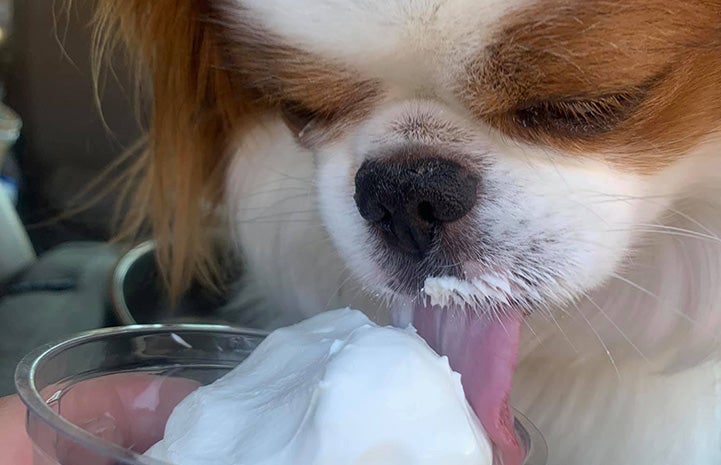 On average, Becky walks about 35 miles a day (rain or shine) and a volunteer support crew follows her with extra food, water and shoes. Arnie walks with Becky until his legs get tired. Then, he gets to ride in the car, a pretty great way to see the country, because he loves car rides.
As far as selecting her travel route, each morning Becky simply finds the best one on her GPS and gets to walking — L.A. or bust. So far, her method seems to working quite well. In fact, when she and Arnie reach the Best Friends center in L.A., she'll have completed her journey almost a month ahead of schedule.
So what does it take to channel your inner Forrest Gump and walk across the country? Hint: It isn't just a good pair of shoes, although Becky has already gone through more than 30 pairs and has even gotten support from Adidas. No, what really keeps Becky putting one blistered foot in front of the other is knowing that she's walking for those who need a voice — homeless pets.
"I believe in what Best Friends is doing," she says from a dusty desert road outside of Kingman, Arizona. "A no-kill country by 2025? That's amazing. I just really want to do whatever I can to help. Every pet in a shelter deserves a home."
A journey made possible by kindness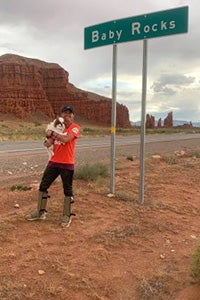 The journey so far has been incredible, says Becky, owner and creator of Hickey Bottom BBQ Company, which makes rubs and spices. She's garnered a huge amount of support on Facebook and every day, she witnesses acts of kindness from people she's never met. When they learn she's walking to raise money for the animals at Best Friends, they often ask how they can get involved, too.
Along the way, people have opened their homes to Becky and her team. Some have made them home-cooked meals, while others have offered them a place to rest. "I'm experiencing heaven on earth," she says. "There's so much negativity in the U.S. right now, especially in the media, but our country is really wonderful. There's so much kindness out here."
Each day, Becky makes it a point to spread a little happiness, and it starts with smiling at everyone she meets. It's a small gesture, but she believes it makes a huge difference. "If you just smile at someone you can make their day," she says. "It's something that shows them that their life is beautiful right now."
A road paved by inspiration
One of Becky's most inspiring moments came when she needed it the most. Months into her walk, she was getting tired as she reached Best Friends Animal Sanctuary in Kanab, Utah. It was her first time at the Sanctuary, and amid Angel Canyon's red rock surroundings, she felt a renewed sense of purpose.
"The Sanctuary is a truly magical place," she says. "You can just sense how happy the animals are. It's an amazing feeling — if you let yourself feel it."
Another inspiring moment was when Becky was near Tuba City, Arizona. In the quiet of early morning, she heard rustling and crying sounds in the grass. It was a tiny kitten.
"All she wanted to do was cuddle," says Becky. "She didn't want to eat or drink any water — just cuddle." Becky and her volunteer driver looked everywhere for the kitten's mom. Coming up empty, they reached out to Tuba City Humane Society, which connected them with a group that could take the kitten. Recently, Becky learned that the kitten, named Butterscotch, found a loving home.
Go ahead, take a leap of faith
When Becky and Arnie walk into the center in Los Angeles next week, they won't be alone. With them, in their hearts and minds, will be Butterscotch and hundreds of other pets and people they met along the way — not to mention the thousands of pets still in shelters waiting for homes.
At the conclusion of her epic journey, Becky will have logged more than 3,000 miles and exceeded her fundraising goal for Best Friends. This entrepreneur and free spirit doesn't see it as ending, but instead sees the beginning of her next adventure.
"There are so many people at Best Friends doing amazing things, and I want to be a part of that," says Becky, who already has some ideas. And judging from her drive and passion, nothing is going to stop her from making them happen.
Becky has advice for anyone who gets a wild hair to do something daring in order to make a difference. "Go ahead, take a leap of faith and do it," she says. "If I inspire one person to do something — anything — I am doing something meaningful."
Inspired? Set up your own personal fundraiser
Photos by Molly Wald and courtesy of Becky McCrea