Image
Fuzz, fluff and fun: Foster to save lives this kitten season
Every year during spring and summer, thousands of tiny kittens arrive in overwhelming numbers at our nation's animal shelters — and they depend on us humans for love and care.
---
With so many lives in the balance, your help is needed to make sure every whiskered wee one can look forward to a bright future.

Fostering saves lives
When you foster a kitten, you're not only ensuring that these adorable fuzz balls get a chance to grow up and find families of their own, you're helping to make space in the shelter for other animals in need.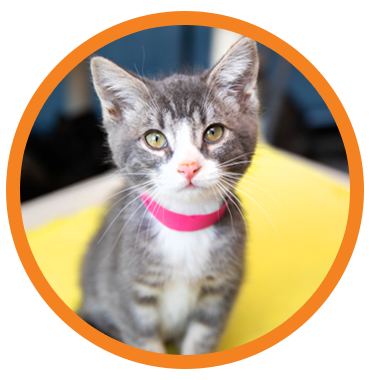 Not sure where to start?
We're here to provide all the resources and information you'll need to embark on your fostering journey.
Have you fostered kittens before?
Know that your earned expertise can help save even more lives. We hope you'll consider fostering again!
Helpful tips and tools – for foster pros and first-timers alike
Whether this is your first time fostering or your fifth, you're helping to save the lives of the most vulnerable among us.
Supplies: what you'll need
Usually, your shelter or rescue group will provide everything you need to set your tiny houseguests on the path to health and happiness.
Some shelters do lack such resources though, so they might ask you to furnish your own supplies. Of course, your supply list will vary depending on the age of the kittens and whether mama cat is around to feed her little ones and provide body heat.
Socializing kittens
Your ultimate goal is to prepare your foster kitten for forever homes, so you'll help them to develop habits and behaviors that will make them loving companions for adopters.
Your guide to kitten development
As you'll soon see firsthand, kittens are constantly changing and growing, so feeding them properly at every stage is critical.
Your goal is to have them eating on their own by the time they're ready for adoption.
So what exactly can you expect along the way? When do they go from wobbling to walking? When can they see and hear and smell? And what can you do to ensure they learn all the behaviors needed to live with a family of their very own?
Feeding kittens during their different stages of development:
Promoting your foster kittens
We've put together seven tips from a social media pro can help you get maximum visibility for your whiskered wee ones.
Stories of love and lifesaving
What kinds of people foster kittens? Caring individuals just like you. Check out these stories of love and lifesaving from both newbies and old pros.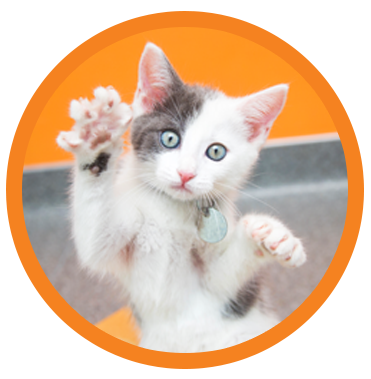 Ready to start fostering?
Foster kittens are a great way to get started. Give us your email, and we'll get you everything you need to know.