7 tips from a social media pro on promoting your foster pet
Foster volunteer extraordinaire Aly Wu shares her tips on how to use social media to get the word out about your foster pets.
By Nicole Hamilton
Want to know what it's like to foster kittens? If so, then we recommend heading over to Aly Wu's Instagram page. That's where you'll find videos and photos of kittens cavorting, snuggling and cavorting again, as kittens do. You'll see what it's like to feed them (spoiler alert: it's messy) and watch them grow until they're big enough to be spayed or neutered and adopted.
Aly, who for three years has been fostering kittens with Best Friends in Los Angeles, documents on Instagram the progress of nearly every kitten she fosters — from the day she welcomes them into her home to the day they are adopted. And she does all this with two goals in mind — connecting the kittens with potential adopters and inspiring others to foster kittens.
Over the years, Aly has amassed quite a following on Instagram. She's even managed to capture the attention of large media platforms including MeowLove and The Dodo by sharing a video about a kitten named Kiki who she recently fostered.
Aly's biggest success may be the number of kittens she's helped find homes for (in the hundreds) and all the people she's helped along the way (including fellow volunteers). "Aly is always positive and leads with kindness," says Christine Quesada, Best Friends community engagement supervisor in Los Angeles. "The passion she has for our kittens and her volunteer work radiates from her and inspires others."
So just how do you promote foster pets on social media? Here are seven tips from the pro herself that are important in getting maximum visibility for a foster pet.
1. Creating a lasting first impression
When you're introducing your kittens on social media, make it memorable. This will help you attract followers and get them excited to read all about the kittens' journeys — from foster homes to adoption. Your introduction could be as simple as "Fostering a stray kitten who just lost her mom," or "I'm raising 10-day-old orphan kittens." Whatever introduction you choose, make sure it's compelling.
2. Sharing a story in a way that's comfortable to you
When you're promoting your foster kittens on social media, it's crucial to do it in a format you're comfortable with. If you regularly post on Facebook but forget to update your Instagram page, for example, then Facebook should be your platform of choice. If you love snapping photos or taking videos on your phone, make that your primary way of sharing updates. Love to write? Share their stories through words.
[9 stories about volunteers who are making a difference for pets]
My way is to keep my foster journey like a diary. I write out the highlights of my kitten's day and upload them with videos daily. This is a great way for me to show what my foster experiences are like and what it could possibly be like for my followers if they ever want to become a foster. Inspiring each other to be part of the foster community is just as important as promoting for adoptions.
3. Emphasizing your kitten's outstanding traits
All kittens are cute, and each is unique. Being able to capture what really makes your foster kittens special allows potential adopters to connect with them on a deeper level and envision what life may be like with them.
At home, I like to create spaces where kittens get to show off their personalities. For example, I have an area in the house that has cat trees, couch and pillows, toys and boxes.
Some parts of this area are limited to kittens only, while others allow visits from my dog and cat. Some kittens like to find the highest spot on the cat tree and observe. I call them the ninja kittens. They tend to be smart, careful and extremely loyal. Others love to run off and play with toys. They are the explorers. I share all of this with my followers so that can see firsthand what they are like.
4. Embracing the use of hashtags
I used to feel uneasy typing up 30 hashtags for a post; however, I quickly learned it is the best way to promote my foster stories. In fact, that's how The Dodo found my page (through #fosteringsavelives).
Generally, I stick to a rule of 10-10-10. That is, 10 longer hashtags such as #kittensofinstagram or adoptdontshop (over million followers), 10 medium hashtags such as #fosterkittens (around 500,000-1 million followers) and 10 specific hashtags that relate to my content, such as #tortitude or #blackcatlover. I write one up for every foster journey and copy and paste them into each post (with minor edits).
5. Updating consistently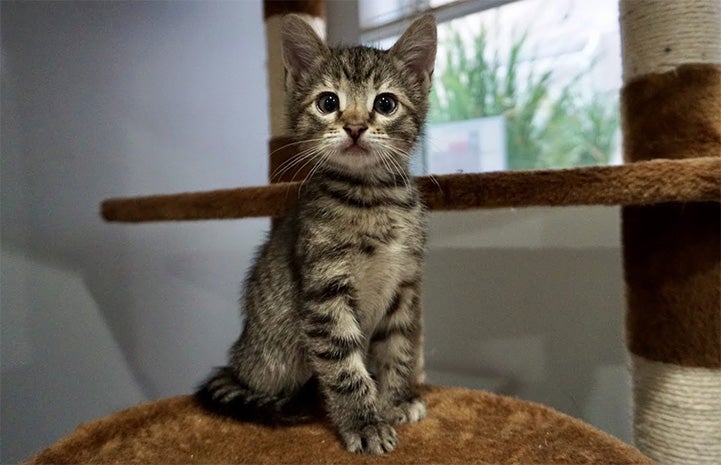 A good scheduled update gets the Instagram algorithm playing in your favor. Our foster kittens already give us great content every day. Being able to deliver that content on a schedule will create a snowball effect.
6. Promoting within your inner circle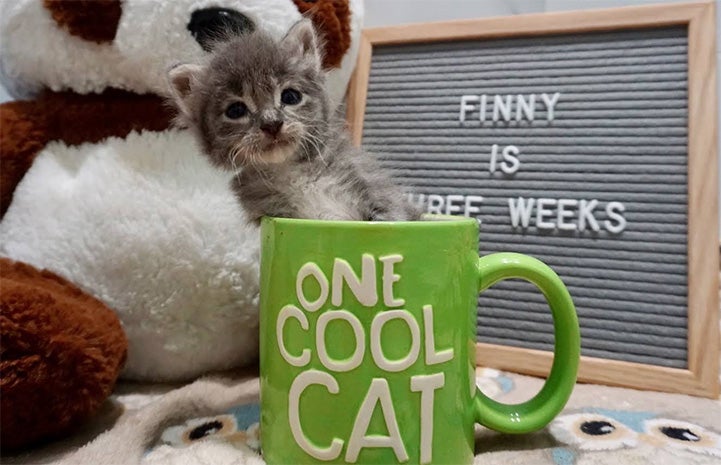 Social media is a great way to promote foster pets, but word of mouth is also a powerful tool. Having someone you know adopt the kittens you've fostered is a wonderful way to end your foster journey. Not only will you possibly be able to watch your former foster kittens grow up, but you just may be able to post adoption updates that inspire the foster community.
[Declawed cat gets surgery for sore feet, then a new home]
I always ask my friends and family to keep the kittens I am fostering in mind, just in case they know someone who is looking to adopt.
7. Celebrating every foster achievement with your audience
I celebrate small achievements with my fur babies during the foster journey. Whether it's about being officially weaned, their first potty in the litterbox or their first jump from the cat tree, I record all of it and share the joy with my followers. Being able to celebrate these moments with everyone brings the community closer, and having an engaged community no doubt means the kittens will be seen by a larger audience.
I also share their first socialization achievements on Instagram. Well-socialized kittens make the adoption transition so much smoother and easier for the family. So, documenting small achievements such as squeezing toe beans to help desensitize paws, cradling them in my arms to get them get used to belly rubs and being on their backs, and having their nails trimmed are very appealing to potential adopters.
During kitten meet-and-greets, adopters often thank me for sharing these kinds of posts. All of this goes into helping kittens find their forever homes. As bittersweet as it is, that's the moment I feel the most complete in the journey.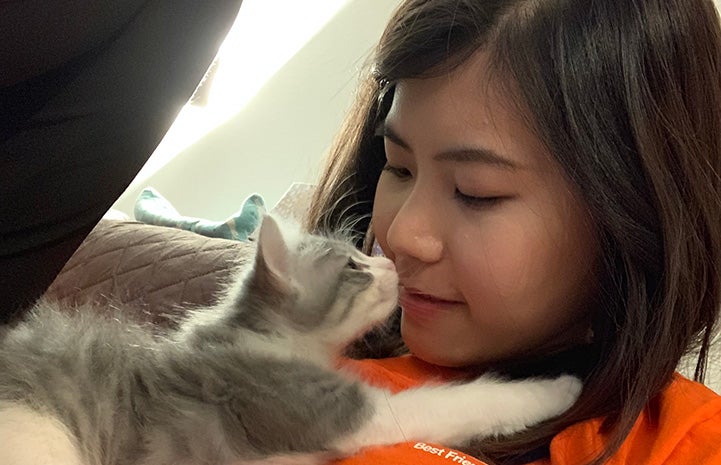 Be a hero for homeless pets
Fostering a pet is tons of fun, and it also saves lives.
Read more
Decking out dogs with the Daily Show
Photos courtesy of Aly Wu