Female Domestic Long Hair named Lady Luck available for adoption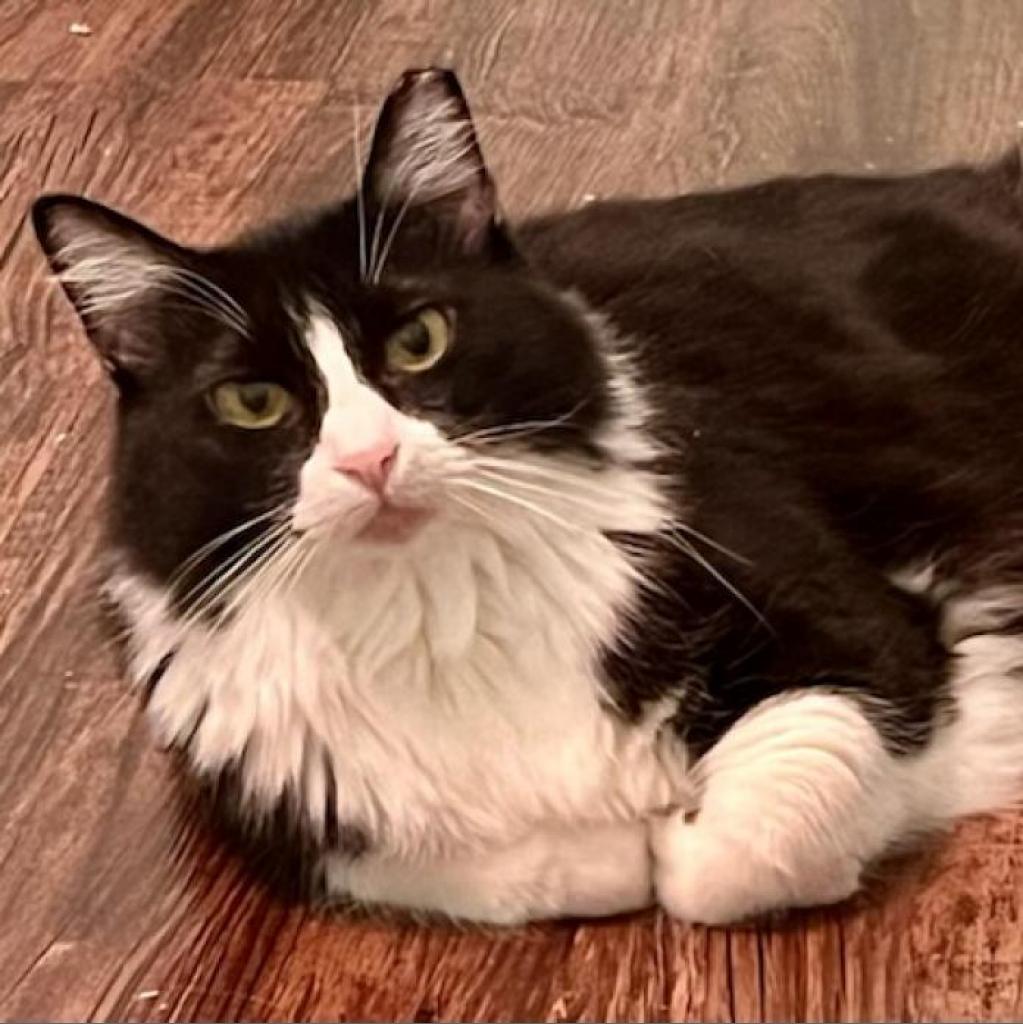 Lady Luck
Looks like
Domestic Long Hair
---
Lady Luck is a stunning black and white long-haired cat who exudes an air of elegance and sophistication. With a sleek and glossy coat, she's a true feline beauty. But don't let her looks fool you; Lady Luck has quite the commanding aura. She's fiercely independent and doesn't take well to the company of other animals. She prefers to be the reigning queen of her domain.
In the right home environment, Lady Luck thrives. She's a bit of a diva, enjoying the finer things in life and expects to be treated as the royalty she believes herself to be. Her soft spot, however, lies in head scratches. When she's in the mood, she'll happily purr and bask in the affection she receives.
Despite her regal demeanor, Lady Luck struggles in a shelter setting, where she may not get the personal attention and space she desires. She's truly a cat meant for the comforts and companionship of a loving home, where her unique personality can shine.
For more information, email us at
utahadoptions@bestfriends.org
!