Serving the needs of the Navajo Nation and its pets
You can make a difference for the animals in your community.
Spay/neuter and vaccination: upcoming clinics near you
Getting your pets spayed or neutered and vaccinated is essential to their health and our community's health.
Best Friends is working with Navajo Nation Animal Control and the Navajo Nation Veterinary Program, along with spay/neuter and rescue organizations, to save the lives of more cats and dogs in the Navajo Nation animal control facilities.
We're also working to address the overpopulation of free-roaming dogs and to increase public awareness around animal-related issues. And we need your help.
You can make a difference and save lives right here in the Navajo Nation by taking advantage of local spay and neuter clinics, and by volunteering, fostering an animal or adopting.
Local veterinary and pet wellness services
In addition to the spay/neuter and vaccination clinics, there are several veterinary offices in the Navajo Nation that offer pet services.
Pet Care Resources
Healthy pets live longer and contribute to a safer community.
Volunteer to help save the lives of cats and dogs
You can make a tremendous difference in the lives of homeless pets by volunteering to support our lifesaving programs in the Navajo Nation.
Uplifting tales from the Navajo
Looking for a little inspiration? Check out these pets and their stories of hope, love and resilience.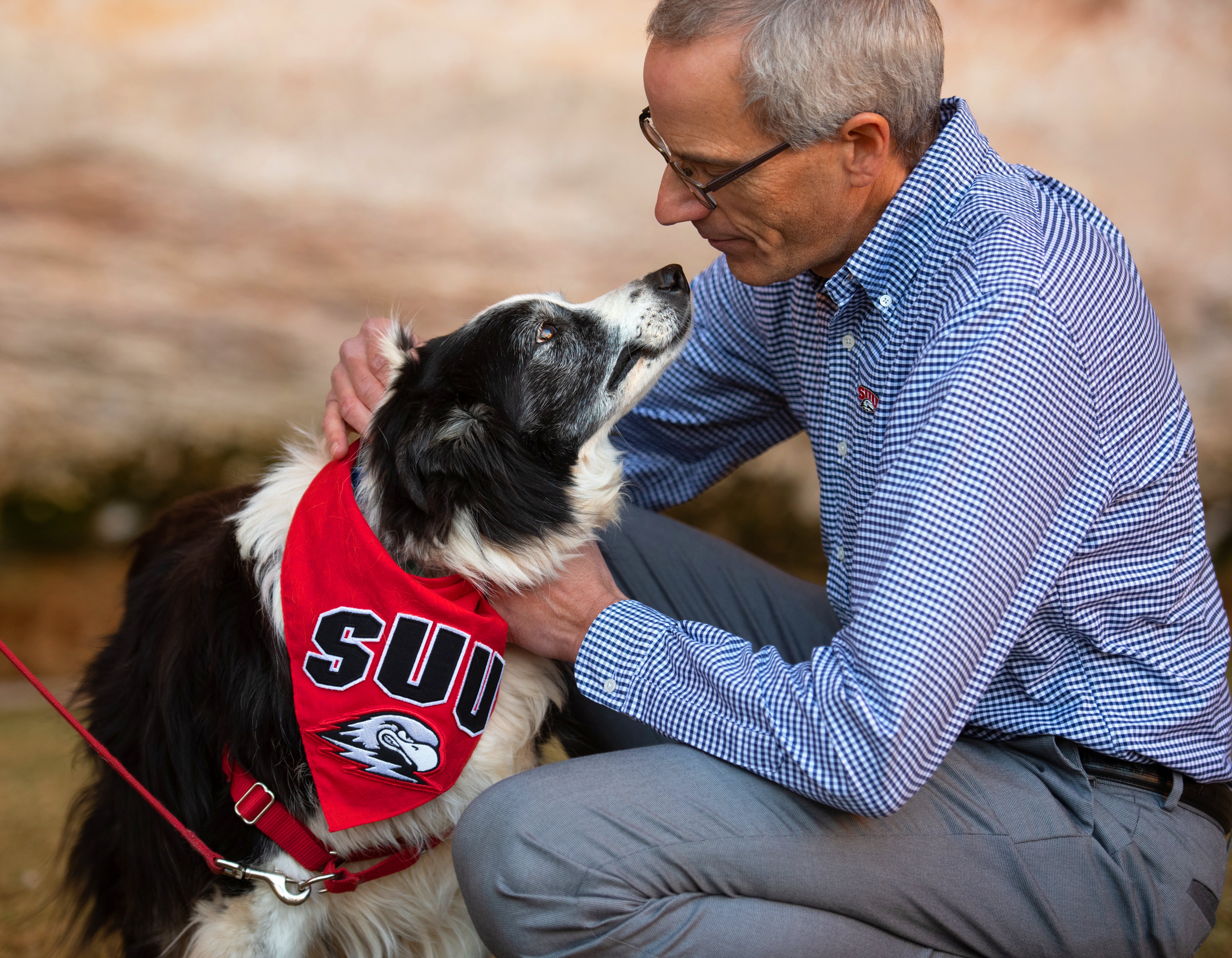 Scholarships for students in the Navajo Nation
Best Friends and Southern Utah University are teaming up to making learning and development opportunities available to students.