5 acts of kindness from animal-loving heroes
Read about five animal-loving individuals and what they are doing to help animals near them.
By Jennifer Hayes
Get ready to be inspired: These five people are heroes to pets around them — each in their own ways. From a woman who drove a lifesaving transport on her birthday (with one cat for each year since she was born), to care packages for retired military working dogs, these animal-loving heroes are changing lives.
We invite you to enjoy their stories, smile and feel that spark of imagination for what other kinds of change you can create.
Stealing toys and hearts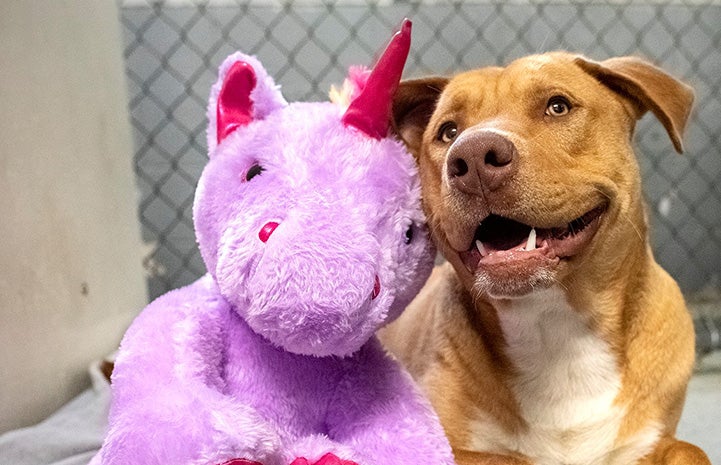 After Sisu the dog made five unsuccessful attempts to pilfer a stuffed purple unicorn from a Dollar General in North Carolina, store employees called Duplin County Animal Services. Luckily, no charges were filed and Samantha Lane, the compassionate animal control officer who arrived on the scene, paid for the special "plushie." News of Sisu's attempted theft went viral and she obtained something even more coveted than the stuffed toy – a loving home.
The birthday gift that keeps on giving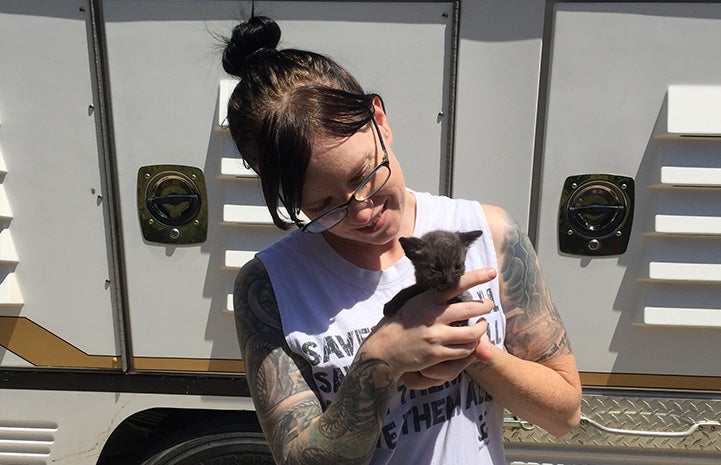 When Jenn Stone, Best Friends' national embed program supervisor, was asked to drive cats in need from three California shelters to Best Friends Animal Sanctuary in Kanab, Utah, she said yes, of course. But hold the cake and candles: The transport happened to be on Jenn's birthday, so she requested a cat for each year of her life. Her challenge was accepted and all 42 cats were obtained (with a last-minute exclusion of two cats who were adopted) for the birthday ride.
It's a tie, yet everyone wins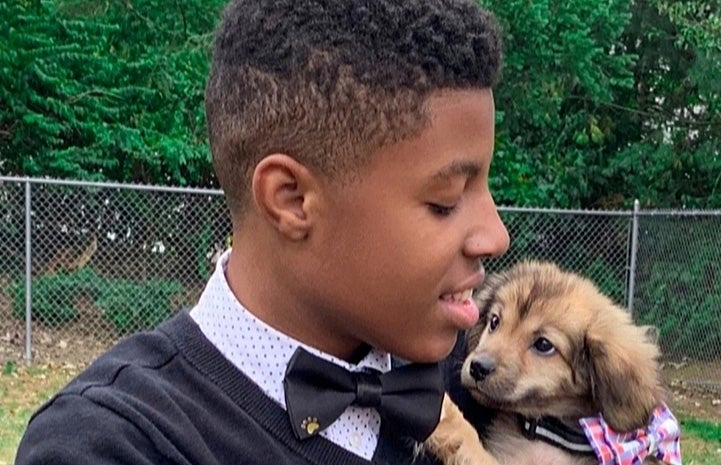 Sir Darius Brown made his first bow tie at age eight and started crafting them for family and friends, and even for sale. In 2017, when he learned about the displaced animals following Hurricane Irma, he wanted to help. Darius imagined his bow ties adorning adoptable dogs and drawing much-needed attention from the public. His first donation to a New York shelter was a huge success. Since then, he has donated more than 1,000 handmade bow ties to animal shelters around the country, with a goal of giving his eye-catching accessories to organizations in all 50 states.
Vet care offered to veteran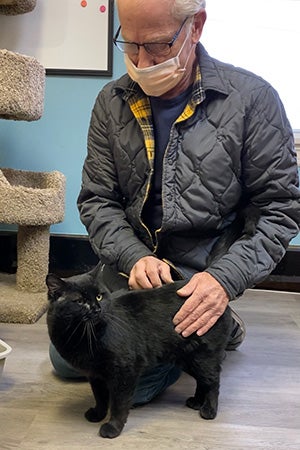 After becoming homeless last year, Jud Munro moved into a veterans' home in Buffalo, New York, where he befriended a community cat named Junior. Jud would feed his friend every morning, but then one day, Junior arrived injured. After spending his last $300 for a vet appointment, Jud learned that Junior needed a $1,000 surgery. Desperate to save his friend, he reached out to local rescue groups. Best Friends Network partner Ten Lives Club responded, not only providing the needed medical care, but offering to foster Junior until Jud found an apartment.
Honor-bound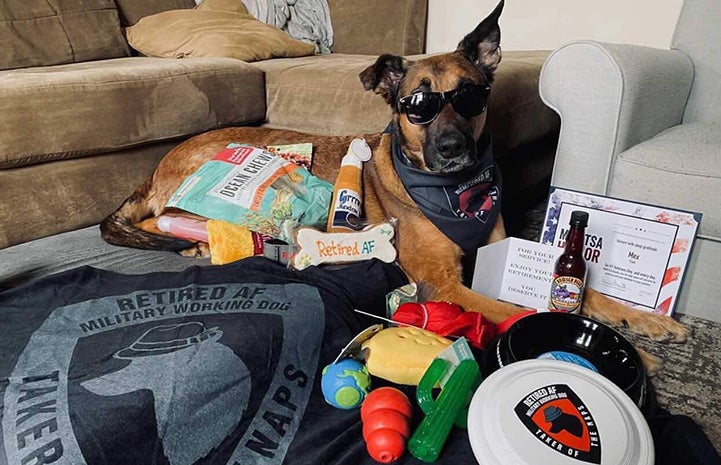 To honor K9 Veterans Day, Allison Merrill, owner of SunDog Boarding Kennel in Traverse City, Michigan, sent out care packages to 100 former military working dogs around the country through the Military Working Dog Team Support Association. The packages included items such as toys, senior dog supplements and other treats intended as a thank-you to the retired canines for their years of dedication and service.
This article originally appeared in Best Friends magazine. You can subscribe to the magazine by becoming a Best Friends member.
Read more:
Decking out dogs with The Daily Show
2025 Action Team: Grassroots advocacy on steroids
Shelter from the storm: How a community came together to save a dog from a Texas deep freeze
Photos by Lori Fusaro and courtesy of Dupin County Animal Services, Jenn Stone, Sir Darius Brown, Ten Lives Club and Allison Merrill