5 acts of kindness from everyday heroes
These five animal-loving individuals are making a difference for pets every day, in unique and creative ways.
By Jennifer Hayes
With so much disruption and uncertainty in the world, it can be nerve-wracking to take in the news these days, but some creative animal lovers have come to the rescue and are spreading cheer in their communities. Despite the challenges of social distancing and quarantine, these kind people are finding ways to help animals and humans alike.
Comfort food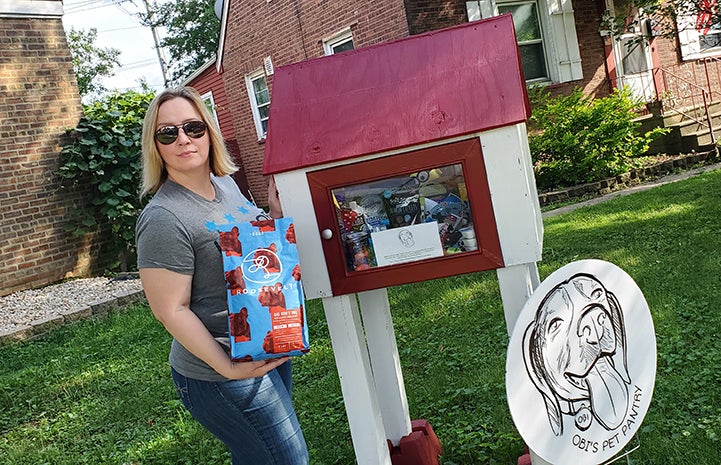 When Carolyn Alonzo's dog Obi passed away, she wanted to honor his memory while giving back to the community. Realizing that times are tough, she wanted to offer something to help keep pets in their homes, preventing them from being relinquished to a shelter. That's when she got the idea for Obi's Pet Pantry, a little-library-type box in her front yard in Chicago that is stocked with pet food and supplies, available to the public to contribute to and receive from 24/7.
Blind luck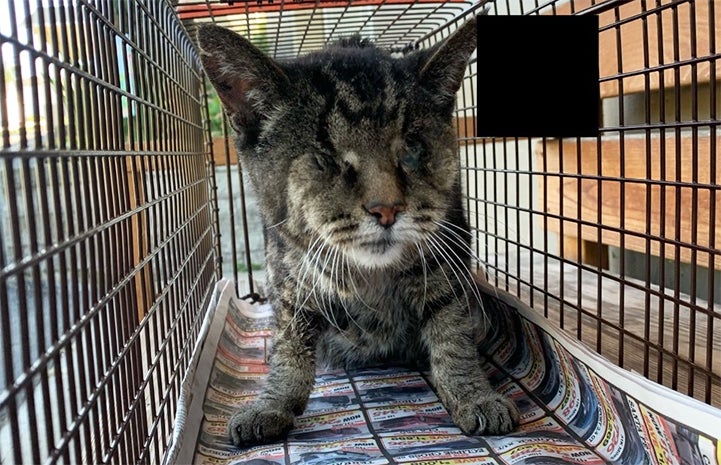 While attempting to trap a mama cat to get her spayed, Michaela Martin of Morgantown, West Virginia, caught an unexpected surprise – a blind, hard-of-hearing kitty. He seemed to be in rough shape, so she rushed him to the vet and quickly raised more than $800 for his care. The next day, she did an online search and discovered that the cat was TJ, a 21-year-old boy who had been missing from his home for three weeks. It was emotional for everyone when he was reunited with his family.
The right place at the right time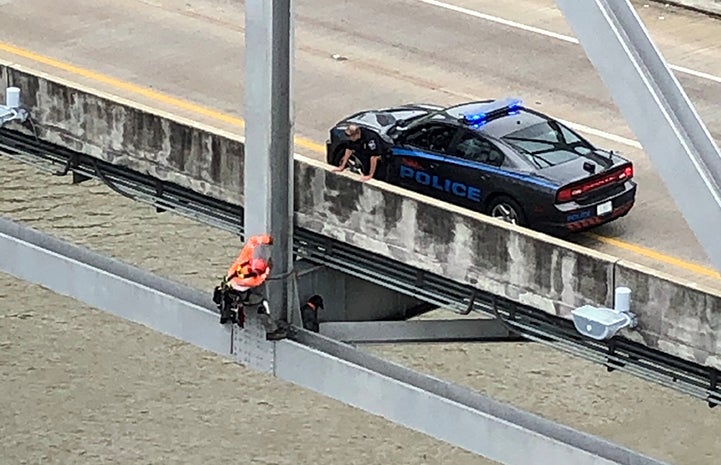 It wasn't just another "day at the office" when Stantec employee Ryan Nataluk was inspecting a bridge on U.S. Route 84 in Natchez, Mississippi. While working, he and a co-worker discovered a hound stuck on a ledge 120 feet above the Mississippi River. Ryan climbs mountains for fun with his family and dog, so he knew how to create a cord harness, and he then climbed down to secure the wayward pup. With the help of police, the dog, now named Bridgette, was pulled to safety and soon adopted.
Smart (and kind) cookie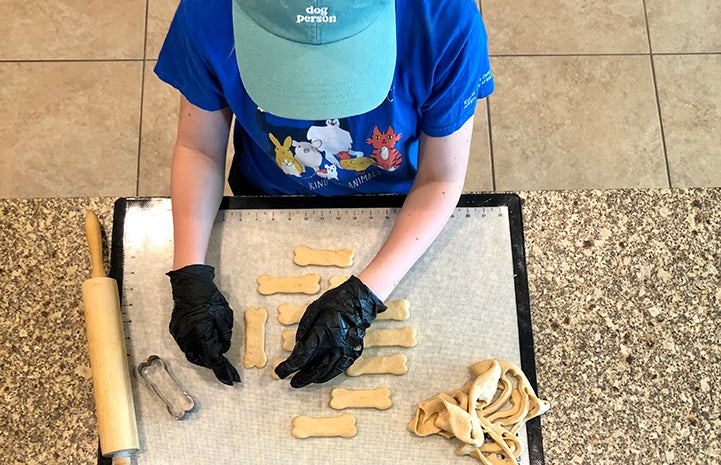 Alexandra Hinsley isn't your run-of-the-mill 12-year-old. When she and her family moved to Texas from Missouri, she missed volunteering at the local shelter. So, she combined her love for pets and baking and launched Canine Cookies. She makes and sells doggie taste-tested treats and donates the proceeds each month to different animal shelters in central Texas.
Making the bed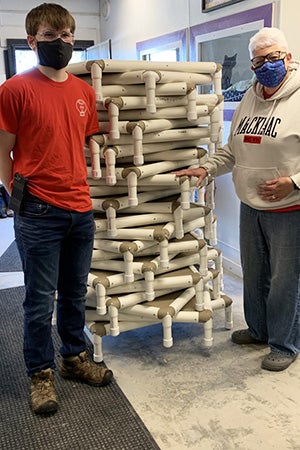 There are any number of projects a scout can do to benefit his community. Joseph Wittke of Eagle Scout Troop 323 wanted his service to go toward helping homeless animals. The high school senior constructed 25 dog beds out of PVC and donated them to Amazing Grace Animal Rescue in Saginaw, Michigan. The lucky pups there are sure to have some sweet dreams while waiting for their forever homes.
Delivering more tales of random acts of kindness
This article originally appeared in Best Friends magazine. You can subscribe to the magazine by becoming a Best Friends member.
Read more:
Senior cat comforts adopter during cancer treatment
Cincinnati rescue group pulls a double, helps two Texas shelters and nearly 150 cats in the wake of a hurricane
Prison program betters the lives of dogs, inmates and veterans with PTSD
Photos courtesty of Amber Hinsley, Michaela Martin, Stantec, Amazing Grace Animal Rescue and Obi's Pet Pantry