10 reasons to adopt a shelter pet
April 30 is National Adopt a Shelter Pet day, so mark your calendars and get ready to celebrate one of the best days of the year
By Nicole Hamilton and Kristi Littrell
Mark your calendars because April 30 is one of the best days of the year. We're talking about National Adopt a Shelter Pet Day, of course, but any day you decide to provide a home for a cat or dog from your local shelter is cause for celebration.
This year, shelters all across the country are celebrating Adopt a Shelter Pet Day somewhat differently. Since most are closed due to the coronavirus outbreak, they are getting creative with virtual adoption events and curbside pet pickup, so you can find a quarantine buddy without even stepping foot inside the shelter.
If you've already adopted a pet, you've got reason to celebrate, too. Raise a glass (or the water bowl) and toast the moment that you made the wise decision to adopt rather than buy a pet. Better yet, think back on that life-changing moment when you saw your pet for the very first time.
There are countless reasons to adopt a shelter pet, but here are 10, starting with the big one.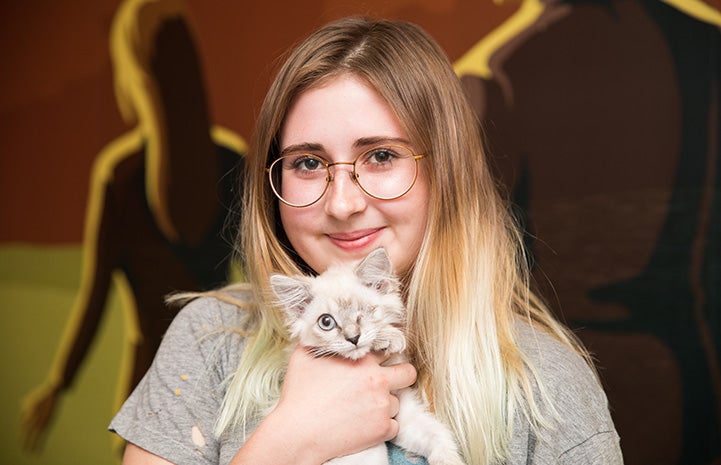 1. You are truly saving a life. When you adopt a dog or cat from a shelter, you can be proud that you're part of the solution. A life is no longer at risk. Shelters all across the country are taking huge steps toward becoming no-kill, and they'll get there faster if people stop buying pets and adopt instead.
2. Actually, you're saving more than one life. Adopting your next dog or cat opens more space at the shelter for another homeless pet in need of a second chance.
3. You can find all types of pets at the shelter. Say you're looking for the most adorable, floppy eared spaniel puppy, or maybe you're ready to adopt a kitten. Whether you're looking for the tiniest Chihuahua or a big, soft Persian kitty, with a little time and patience you can find the pet of your dreams at the shelter.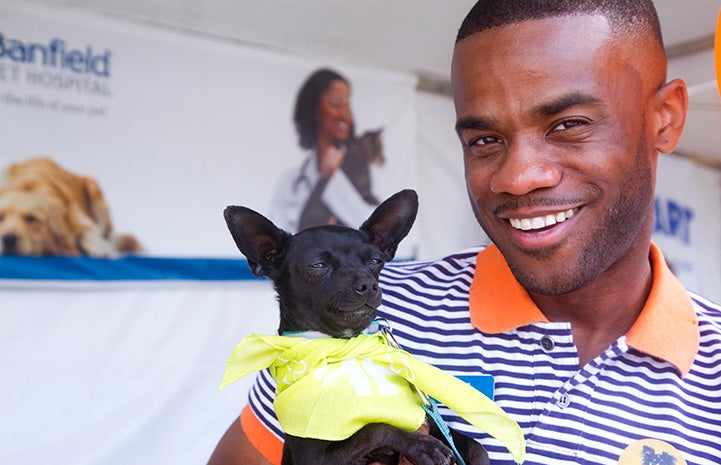 4. Your money goes toward something good. Buying a cat or dog is not only a bad idea, it's an expensive one. Instead of paying an outrageous amount of money for your next pet, remember that shelter adoption fees are usually a fraction of what you'd pay a breeder. Lives are priceless, but it's important to point out that if you pay a shelter adoption fee, it's to cover spay/neuter surgery, vaccines, a microchip and other services not always provided by breeders. Sometimes shelters will waive fees for specific pets or feature monthly promotions. And many will work with you by helping to cover the adoption fee or by donating pet food or other supplies.
5. You've got matchmakers to lend a hand. Most shelters have plenty of dedicated staff and volunteers to help match you with your perfect pet. Since they've likely spent plenty of time with every cat and dog available for adoption, they can tell you all about each animal's personality, as well as explain dietary and medical needs.
6. Your pet will become your biggest fan. It's scary and confusing to lose your home, especially when you're an animal left in a strange place apart from everyone and everything you know. That pet is just waiting to be loved in a home again, and you can be that hero. To your pet, you're a rock star, even on the days you feel more like a rock.
7. A pet will help you stay grateful. If you've ever watched pets leaving the shelter on their "gotcha day," you've seen how incredibly joyous that moment can be. It's a happiness that a pet continues to show every day in tail-wags, kisses and purrs. Pets are grateful for the simplest things, such as a walk in the park or a little cuddle time on the couch. And they can inspire us to be grateful, too.
8. Adopting is good for both you and the pet. Living with a pet can lower your blood pressure and help alleviate depression, anxiety and stress. An adoption helps the pet's health, too, because the pet can relax and thrive in a home, away from the stressful environment of a shelter.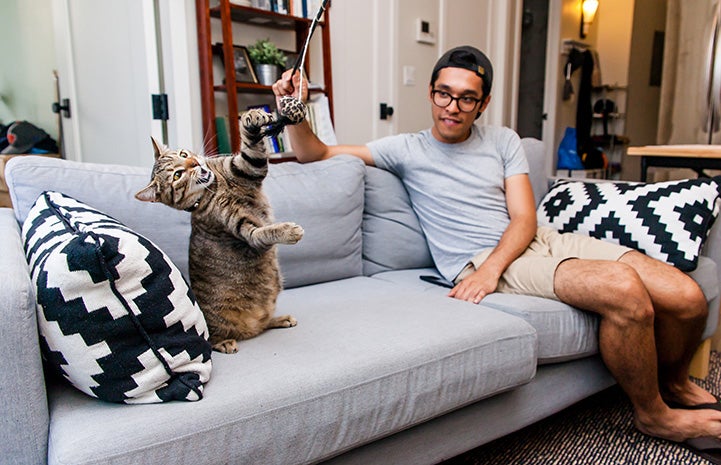 9. You will always have a friend by your side. If the coronavirus and the resulting quarantine period has taught us anything, it's that life is better when you can share it with someone. Your adopted pet can be your workout buddy or your work-from-home companion. Pets can give you comfort, and when those virtual conference calls get a bit too serious, they can make you laugh.
10. You may inspire others to adopt, too. Just by adopting your next cat or dog and sharing the good news with friends and family, you'll raise awareness of the importance of choosing to adopt a pet from a shelter.
We can't think of a better time to adopt a shelter pet than now. Not only can pets help us navigate this "new normal," but they can help us feel less isolated during these days of social distancing. And they won't care how long it's been since you've showered, combed your hair or brushed your teeth. They'll love you just as you are, because to them you're a hero.
Join Best Friends and help save thousands of homeless pets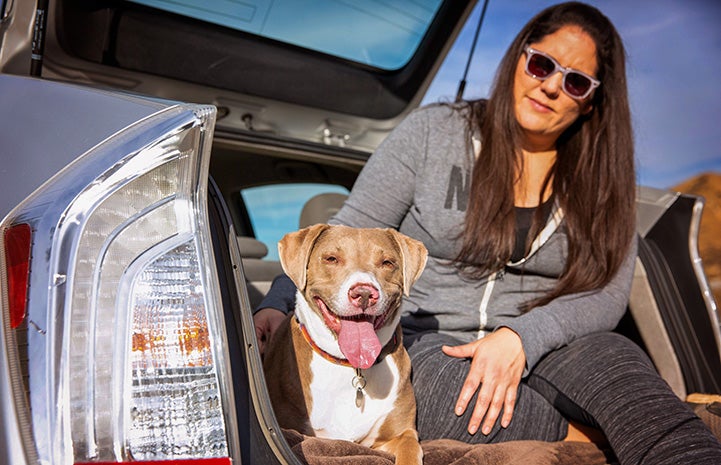 Photos Lori Fusaro, Sarah Ause Kichas and Stacey Axelrod