Best Friends caregivers answer a hard question: Who's your favorite?
Furred, feathered and scaled, Best Friends Animal Sanctuary staff have some very special Valentines
By Sarah Thornton
We know true love comes in all shapes and sizes, and our staff at Best Friends Animal Sanctuary dearly loves each and every one of the animals in our care. Sometimes, though, there is one who becomes very special and (dare we say it) the favorite. We asked staffers about their special valentines, and while it's a tough question to answer, it's even tougher not to boast about someone you love so much. (Just don't let the others know!)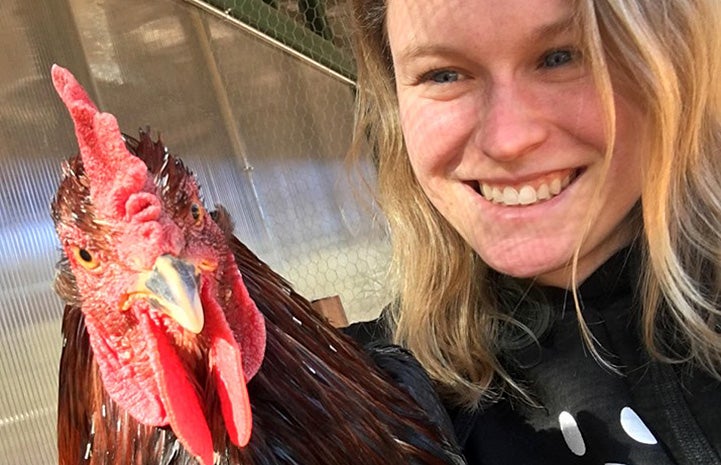 Thor the Rooster
"Thor is not only my favorite kid at Wild Friends, but one of my favorite animals that I've ever worked with. He has a sweet and gentle disposition, and he is always oh-so-animated when I come in with his breakfast in the morning. It's my deepest wish that this amazing valentine finds a home with lots of lovely ladies to look after."
– Brianna, Wild Friends caregiver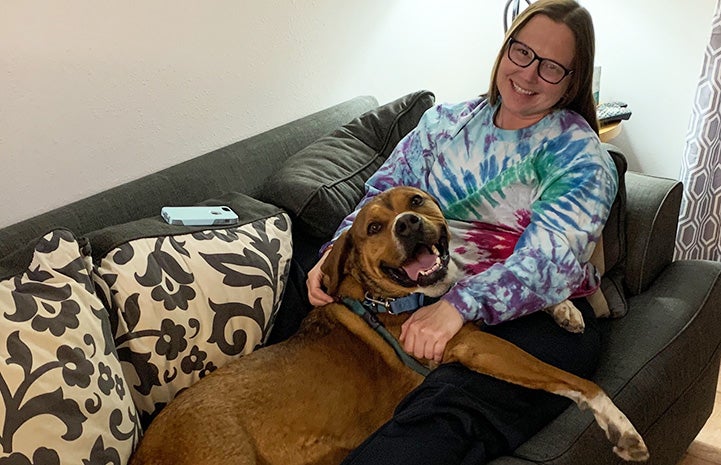 Holy Moly
"If you want to see a funny trick while Holy Moly is lying on his bed just ask him: 'Do you want me to pet your teeny, tiny tummy?' He'll roll right over for belly rubs. He is such a fun, snuggly, lovable companion. Holy Moly enjoys car rides, exploring and relaxing on the couch or bed. He loves his Jolly Ball as well as playing in water." 
– Jess, Dogtown caregiver
Paytrix
"The reason I love Paytrix so much is that he does things that people are surprised that a cat does. He knows his name and will look straight up at you when you call him. He's always happy to see you. He loves to go for walks on a leash and even goes trick-or-treating from building to building here in Cat World. And besides, who wouldn't fall in love with that cute face?" 
– Teresa, Cat World volunteer coordinator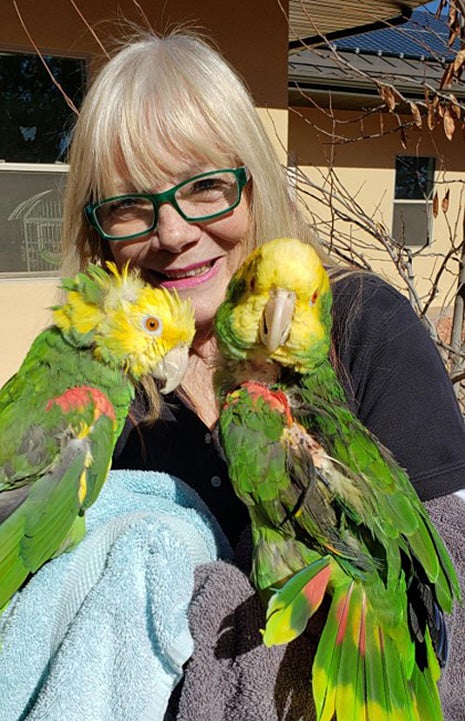 Emma and Emily
"I was immediately drawn to Emma and Emily because of how pretty they are. I started working with them daily for enrichment and before long, their personalities won me over. They are funny, smart and so much fun to work with. They talk to each other and then include me in the conversation — just three girls hanging out and chatting. With parrots, they pick you. As soon as they picked me, I fell in love!" 
– Tami, Parrot Garden caregiver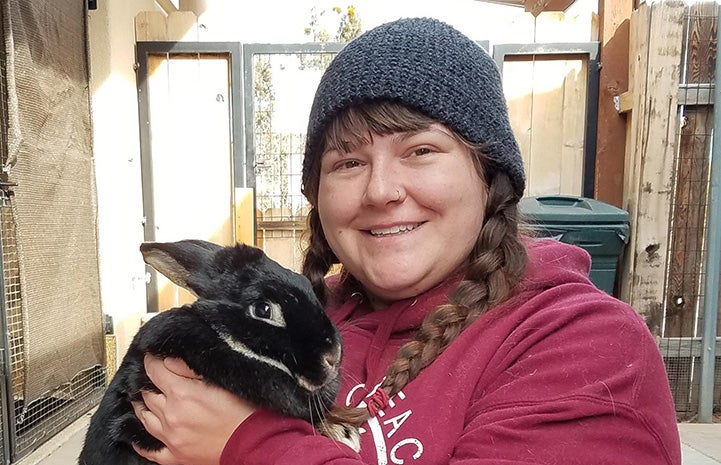 Biff
"Biff comes when I call his name the majority of the time — unless I'm showing people how he answers to his name. Then, he sometimes will. He is very sweet, and enjoys cuddles and being petted. He goes on a lot of sleepovers. And he is a big boy!" 
– Keala, Bunny House caregiver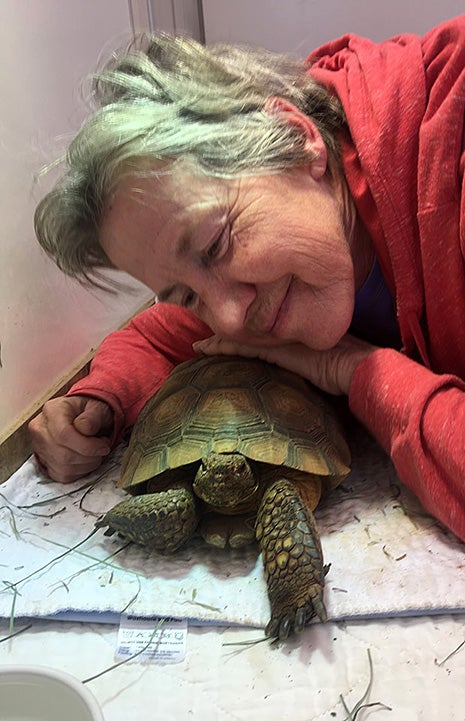 Kalahari
"He's a handsome man with a burst of speed when he knows he's going to get a butt scratch. His outgoing personality when he's at his gate waving for some attention is absolutely captivating. Come volunteer with us if you'd like to give Kalahari a butt scratch yourself." 
– Chris, animal care float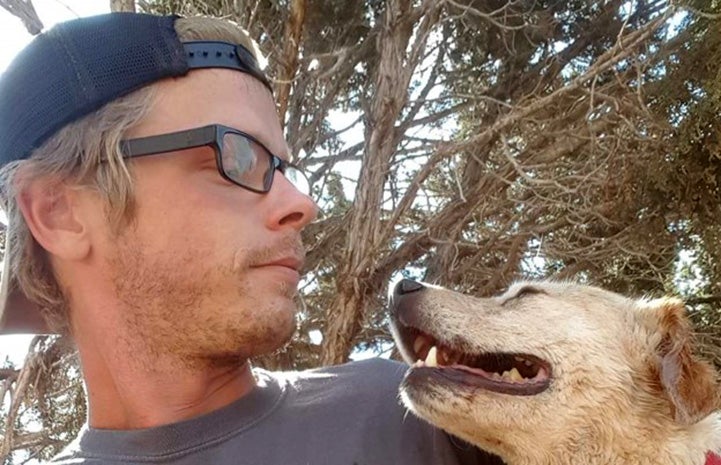 Rusty
"Rusty is a good kid once he has decided you are one of his people. He is full of energy and spunk and is willing to show his love to the people he trusts. Even since I changed jobs to be a vet tech, he loves hanging out with me in my office. Sometimes the ones you have to work on the most are the most rewarding." 
– Adam, Dogtown vet tech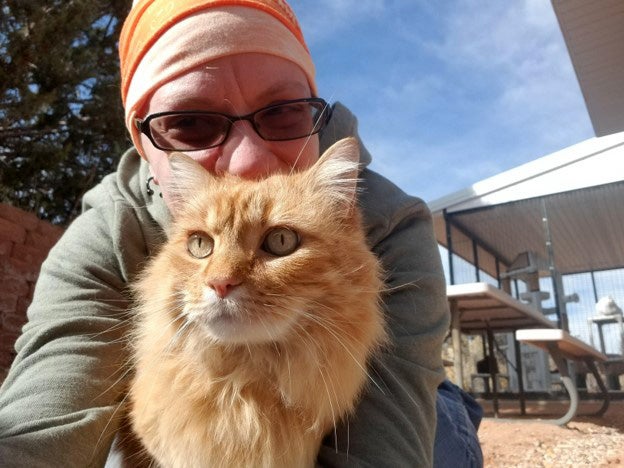 Hermes
"It is well known that Hermes is my favorite cat here, but the reasons why aren't just because he is the handsomest or his giant blue-green eyes. I love him because he always runs up to greet me with his little duck quack meow, and he is one of the happiest cats I have ever met." 
– Jessica, Cat World team lead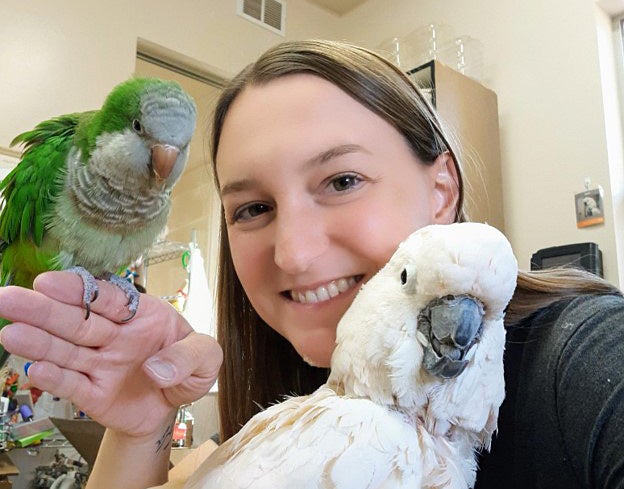 Rags
"Rags (on the right) and I have always had a special bond. He can be shy and timid around certain people and objects, but he is the sweetest parrot and loves snuggling with me during my breaks."
– Jessica, Parrot Garden caregiver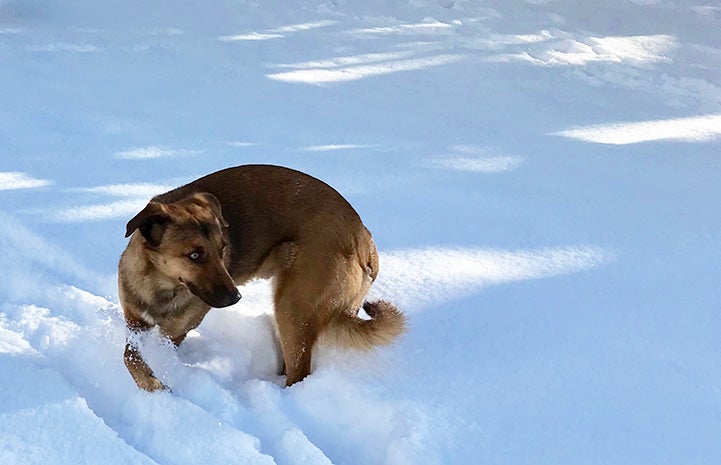 Jalapeño
"As much as I love all of my dogs, my favorite is probably Jalapeño. When he first came in, he was super shy and didn't want to interact with anyone. Now that he's become much more comfortable with people, he likes to show his spicy side and will even occasionally play with toys. He's the sweetest dog and once he gains a bit of confidence, he shows his extremely loving personality, even if he always looks a little bit concerned. The shy kids always steal my heart and Jalapeño is definitely no different." 
– Kit, Dogtown caregiver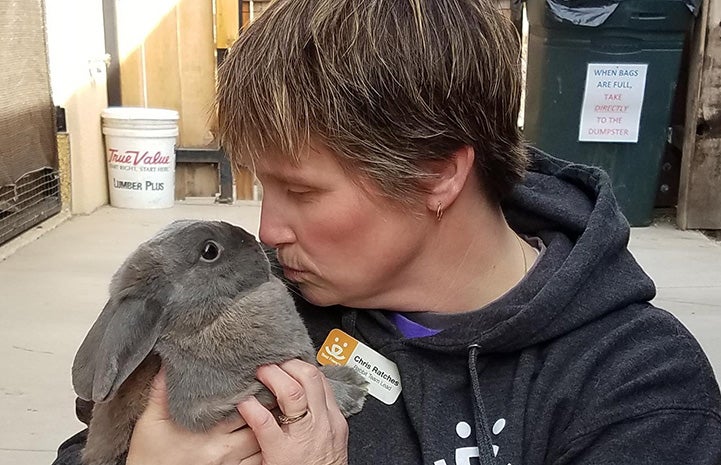 Nick
"Nick used to be a super shy bunny who didn't want to come to anyone. I used to come in a few minutes early and walk down the aisle and bribe all the bunnies with small treats to get them to be more sociable. Nick started coming out of his shell, running to the gate waiting for me and even starting to crawl into my lap when I sat in his run. He has gotten friendlier with everyone since then."
– Chris, Bunny House team lead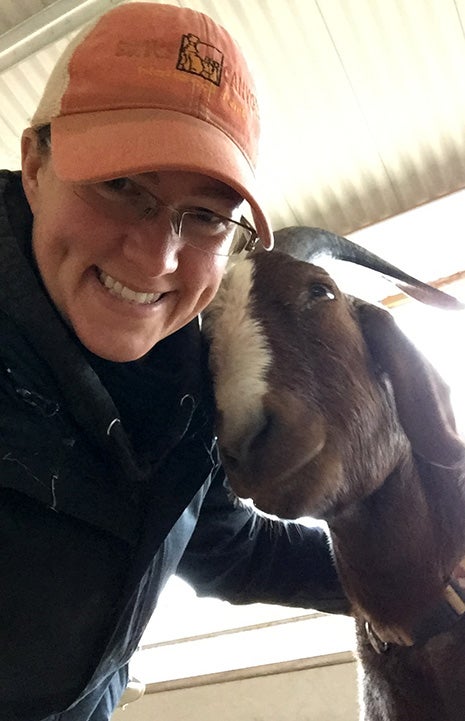 Stevie
"An Ode to Stevie"
You're willing to maul for treats that aren't yours,
But you put on a show for all of the tours.
You're pushy for scratches, but also so sweet,
But why won't you let me just trim your feet?
I have bruises to prove that it's what you despise,
But I just can't be mad when you give me those eyes.
With smarts, sass, and sweetness, about you I gloat
From the very beginning, you've been my special valentine goat.
– Monica, Horse Haven caregiver
Pick a favorite pet at a shelter near you
Photos by Molly Wald and courtesy of Brianna Vlach, Jess Cieplinski, Teresa Fifer, Sierra Medlin, Kit Rosen Ducat, Chris Ratches and Monica Kaiser