Best Friends supports community cats
Image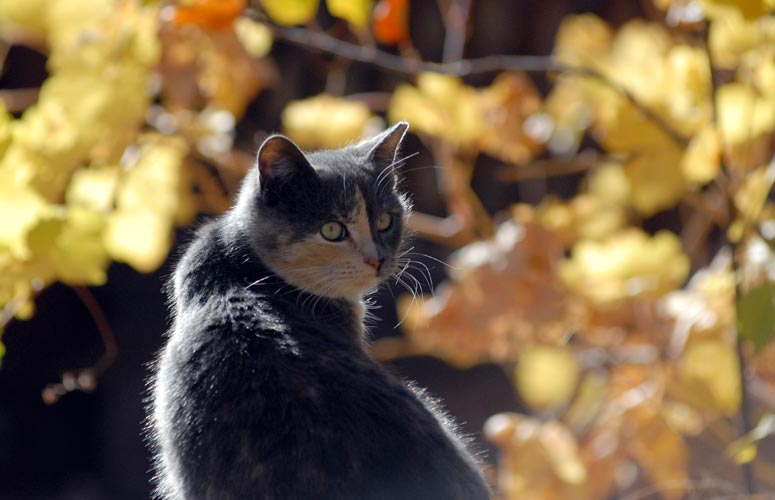 Best Friends celebrates and supports feral, stray and free-roaming felines and their caregivers via TNR and other programs.
By Denise LeBeau
October 16 is National Feral Cat Day, dedicated to community cats in neighborhoods around the country. However, at Best Friends every day is community (feral and stray) cat day. In fact, one of the first-ever outreach endeavors done by Best Friends back in 2000 was a trap/neuter/return (TNR) program in Salt Lake City.
From those humble beginnings, Best Friends has over the years helped spay or neuter more than 42,000 cats in Utah alone. Through Best Friends' various cat initiatives, felines from Los Angeles, California, to DeKalb County, Georgia, and all around the country are getting the help they need to stay out of the shelter system and live healthier and happier lives.
Empowering community cat partnerships
Community Cats Projects, partnerships between Best Friends and PetSmart Charities®, are taking communities by storm. For a few years now, Community Cats Projects have been running in Albuquerque, New Mexico; Baltimore, Maryland; and San Antonio, Texas. In 2014, Columbus, Georgia, Pima County, Arizona, and Philadelphia, Pennsylvania, launched the program in their communities. These programs are classic public/private partnerships, in which municipal shelters collaborate with a Best Friends community cat coordinator and, usually, a local, low-cost spay/neuter clinic and other TNR groups. The goal is keep these community cats out of the shelter entirely. The beauty of the program, which is supported by a sizeable grant and other resources, is that it produces results quickly, engages the community and doesn't cost the taxpayers any extra money.
One common goal to help cats
In Philadelphia, the Community Cats Project, collaborating with the Animal Care and Control Team of Philadelphia, has fixed more than 300 cats in just a few months, thanks to a systematic approach to TNR. "One community cat colony we love working with has 17 cats," says Bronwyn Hinkle, community cat coordinator. "We work closely with two caregivers to quickly spay or neuter any new cats who show up. Now these people can focus on caring for the kitties already there and not worry about more litters."
The project in Columbus, already cruising with 10 volunteers on-board, has set a goal of 2,000 surgeries per year. But there's much more to the program than the numbers.
When a momma cat and her litter of day-old kittens needed safe haven earlier this year, Allie Clarke, the community cat coordinator, was quick to respond. "I was heartbroken at the thought of these young kittens entering the shelter," says Allie. "I contacted a supporter of the program who has a barn. Now the kittens are staying in her tack room until they are old enough to be adopted."
Over in Albuquerque, where more than 10,500 cats have been spayed or neutered through the program since April 2012, each cat is treated as an individual. Carl, a beautiful tuxedo boy living in a large colony, received special help. "For years before the TNR program began, cats like Carl were routinely trapped and killed," says Aiyana Mei Smith, community cat project assistant. "We were trapping at a location and that's where we found Carl, an emaciated, un-neutered male with rotten teeth and an upper respiratory infection." During that TNR endeavor, approximately 40 cats were spayed or neutered, vaccinated and some, including Carl, received veterinary care. Aiyana made sure Carl got the extra care he required, and then some. She fell in love with the sweet, friendly cat, and took him home.
Shelly Kotter, Best Friends community cat program manager, says: "These projects and programs prevent cats from being killed in shelters every day by working with the public and key partners like municipal open-admissions shelters. These efforts work because of collaboration and trust."
Get involved to help neighborhood cats
Keep the successes coming by joining Best Friends.
Learn how Best Friends helps community cats across the country.
Photos by Best Friends staff and courtesy of the Albuquerque Community Cats Project