Book review: '101 Rescue Puppies' by Kathy Callahan
Image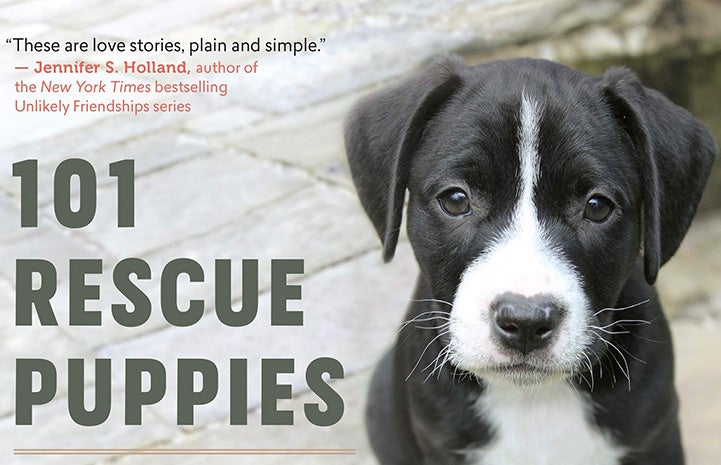 How the efforts of a dog trainer and her family fostering puppies for their local shelter makes a world of difference.
By Sally Rosenthal
101 Rescue Puppies: One Family's Story Of Fostering Dogs, Love and Trust by Kathy Callahan. New World Library, 2020, softcover, 162 pages, $18.95.
Although many readers of 101 Rescue Puppies might come away from Kathy Callahan's enchanting book about life as a puppy foster mom thinking she is a saint, she isn't. She is simply a dog lover on a mission. The foster work of Callahan, a dog trainer in suburban Washington, D. C., does, however, bring to mind one of my favorite quotes by a real saint, Mother Teresa: "Not everyone can do great things, but anyone can perform small acts with great kindness."
That philosophy lies at the heart of Callahan's memoir in prose and photographs of her one-person response to the overcrowding of shelters and the needs of potentially adoptable puppies. Working with a local shelter, the author opened her home and heart to puppies in need of a good start in life. Her book recounts how foster puppies lived and learned amid family life that included time with Callahan's own cats and dogs until they were ready to move on to forever homes.
Not all of the puppies survive. Those who do, though, are among the lucky ones who did so through the efforts of one woman with an idea brought to fruition. Callahan proves that one person can make a big difference. To my mind, that's a good thought to ponder as 2021 begins.