Books about animals to lift us up
Image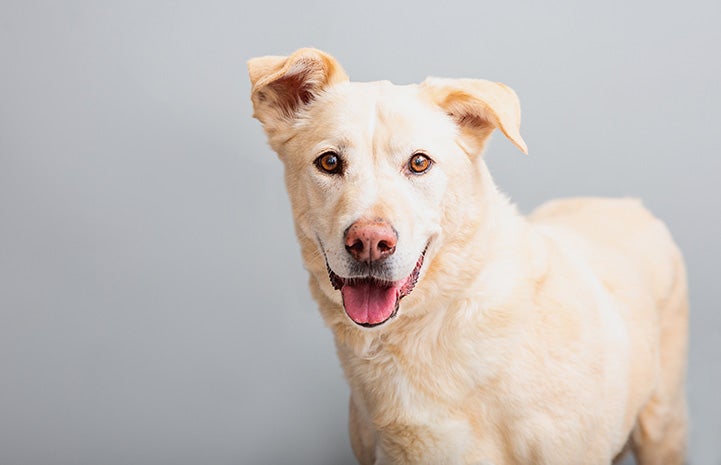 Three tales about embracing joy in troubled times, with help from dogs and cats.
By Sally Rosenthal
The Dog I Loved: A Novel by Susan Wilson
St. Martin's Press, 2019. Hardcover, 368 pages $26.99. Ordering information
A new novel by Susan Wilson is always cause for celebration among people who love dogs and storytelling at its best. Wilson is the author of One Good Dog and several subsequent books about unforgettable canines and the humans they befriend and heal. With The Dog I Loved, she offers up her most compelling look at how the intertwined lives of lost souls can lead to unexpected transformations.
The human protagonists in The Dog I Loved couldn't be less alike on the surface. In prison for a death she never intended to happen, Rose is a model inmate chosen to raise a puppy as part of a service-dog training program. Meghan, a wounded warrior in
body and soul, is partnered with Rose's dog, Shark, when he graduates. If the novel were to end at this point, the book would still be a good one. Wilson, however, is a writer who chooses to go deeper, looking beneath the surface and plumbing the depths.
When Rose is unexpectedly released from prison and given a fresh start with the help of a strange foundation and an even stranger canine protector named Shadow, her path meets Meghan's in ways that lead both women to renewal and redemption. A longtime fan of Wilson's fiction, I am amazed and heartened by the profound insight in each new work. Few writers understand and explore the hearts of humans and dogs as well as Susan Wilson does.
What Holds Us Together by Sandi Ward
Kensington Books, 2019. Softcover, 336 pages $15.99. Ordering information
Anyone not owned by a cat might fall for the old wives' tale that cats are aloof and self-centered. Novelist Sandi Ward has put that myth to rest in her two previous books, The Astonishing Thing and Something Worth Saving, both of which contain astute observations of family life by the resident feline. In What Holds Us Together, Ward continues to describe a family in crisis through the wise eyes of Luna, a rescued tabby who helps bring closure to tragic times for newly-widowed Annika and her twins.
Annika, already drowning in guilt and grief, returns to her small hometown following the sudden death of her husband, Peter, and finds herself besieged by her equally lost children. Add the complications of a high school flame and buried secrets about Peter, and readers can understand the need for Luna's intervention — especially with Peter's ghost trapped in the home by Annika's inability to face a new life.
If all of this sounds rather fantastical and implausible, believe me when I assure you that Ward, with Luna's keen insight, has once again combined reality and feline fantasy in a tale of compassion and second chances.
A Dog Named Beautiful: A Marine, a Dog, and a Long Road Trip Home by Rob Kugler.
Flatiron Books, 2019. Hardcover, 304 pages $26.99. Ordering information
Marine veteran Rob Kugler's chocolate Lab might be described as beautiful, but Bella isn't the only enchanting aspect of his memoir. Kugler's book itself is a work of rare beauty and well worth a few hours of your summer.
Returning from war injured and traumatized, Kugler carried the additional pain of having lost his beloved older brother on the battlefield. The only source of joy during the
author's difficult days was Bella, his constant companion. When Bella is diagnosed with cancer, Kugler makes the choice to spend quality time with her. The retired soldier and the dog with an uncertain future set out on a cross-country road trip that is filled with adventure and friendship, and even a few miracles along the way. Yes, there are some "grab the tissues" moments in Rob and Bella's journey, but the lasting message is one of embracing joy and making the impossible possible.
Photo by Lori Fusaro