Celebrate dogs and adventure with 'The Pack'
Cheer on your favorite human-dog duo and help pets in need on Amazon Prime Video's new show Friday, November 20.
By Amy Wolf
Do you crave adventure? Are you competitive by nature? Do you love rooting for your favorite team? And is your dog a "ride-or-die" BFF and teammate in life? Then you'll love Amazon Prime Video's new competition reality series The Pack.
Filmed prior to the COVID-19 pandemic, the streaming series hosted by Olympic gold medalist Lindsey Vonn and her companion, Lucy, pairs 12 teams of humans with their dogs on a globe-trotting adventure to take on a variety of challenges and tasks in order to be the last team standing ― and barking.
Think The Amazing Race but with human-dog duos jet-setting to locations around the world from California, Mexico and Costa Rica to Austria, Italy, Switzerland, France, England and other countries, culminating with the season finale in Utah.
Throughout the series, one team is eliminated in each episode until the top three teams compete in the series finale for the grand prize. The winners not only take home the grand prize of a cool $500,000, but they also get to select an animal charity to receive a whopping $250,000 donation.
The philanthropic element of the show also includes an additional $250,000 in donations to local animal welfare organizations in the various cities visited by the show, while highlighting the work being done to help pets in need in different corners of the globe.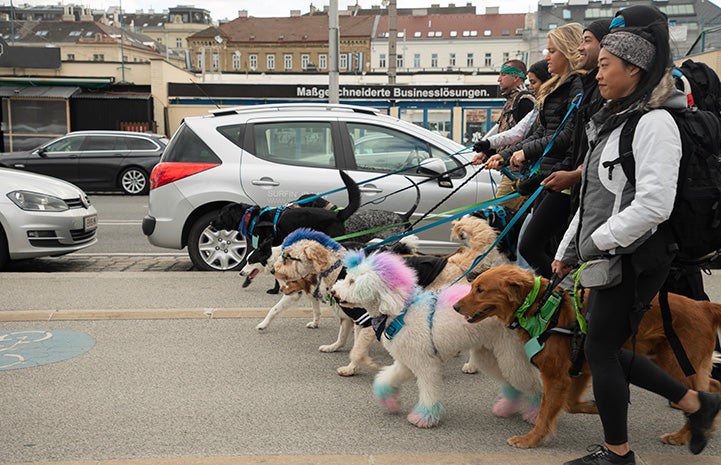 Packed weekend and The Pack Walk Challenge
What sets this adventure reality series apart from so many others is the unique way it celebrates the profound and unmistakable bond between humans and dogs. As teams discover their strengths and weaknesses while taking on the various challenges throughout their epic adventures, individual team members learn about themselves and each other while working together as a team.
To celebrate the show's premiere on Friday, November 20, Amazon Prime Video is launching Packed Weekend and the Pack Walk Challenge, which includes a charitable donation match. On Saturday, November 21 - Tuesday, December 1, Amazon Prime Video will match all donations to one of three spotlighted charities: the American Heart Association, the Environmental Defense Fund and Best Friends Animal Society up to a total of $100,000 ($33,333 per charity).
It's easy to get hooked on The Pack in its first episode. That's when we learn the stories of how the dogs came into the lives of the human contestants and why they chose to experience this whirlwind adventure together.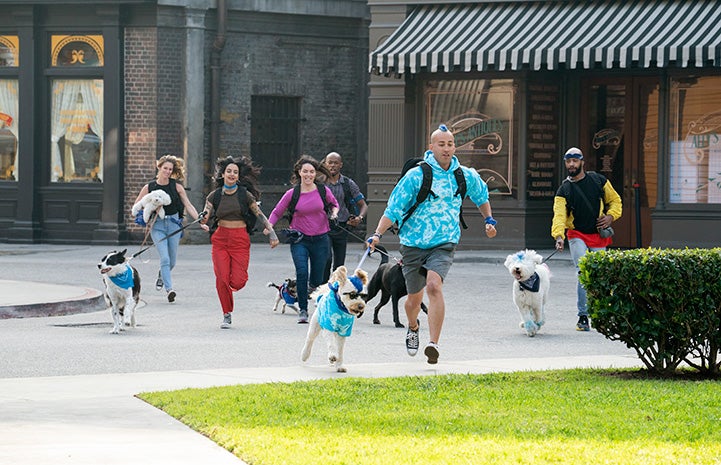 Teams play for Best Friends and our partners
It's hard to choose a favorite among the 12 participating teams, but we're rooting for two in particular. One is playing for Best Friends and another is playing for Paws for Life K9 Rescue, a partner organization in the Best Friends Network.
Salt Lake City resident Mark LeBlanc and his dog, Ace, are playing for Best Friends. Mark is a mechanical engineer and professional photographer and Ace is a 10-year-old border collie. Both love the outdoors, physical activity and adventure, popular activities in their home state of Utah, which has plenty to offer from rock climbing to back country skiing, mountain biking and trail running.
Vania Zuniga and her three-year-old golden retriever, Jax, are playing for Paws for Life K9 Rescue. Ever the devoted sidekick, Jax loves being by Vania's side ― unless he spots a squirrel. The two (@lovealways_vania and @jax_thegoldendog) love spending time hanging out at the beach and bringing smiles to others.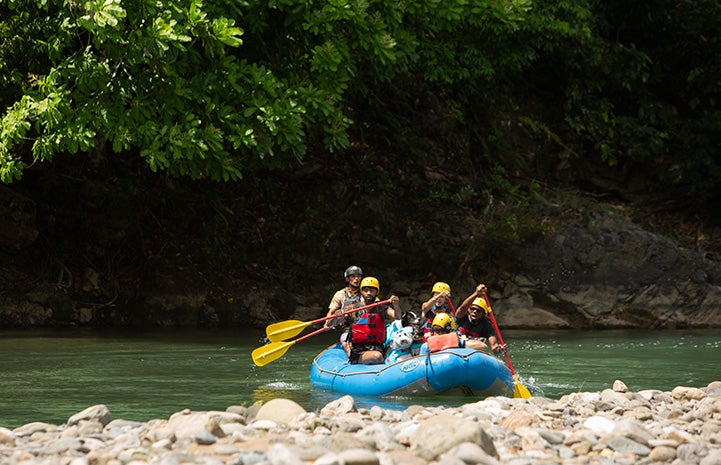 Tune into The Pack on Amazon Prime Video
Cheer on your favorite team. Amazon Prime Video's The Pack premieres on Friday, November 20.
Learn more and watch the trailer
Read more
Senior dog finds a home for her "100th" birthday
Adopter speaks deaf dog's language
Photos courtesy of The Pack and Amazon Prime Video